If you're keen on walking in the great outdoors then you need to visit the Yorkshire Wolds Way. This long-distance walking route is one of the country's 15 National Trails which have been created in recognition of the popularity of walking in the wild and beautiful parts of Britain. The trails are based on the nation's favourite rambles and you can be confident of some great scenery and interesting sights. The Yorkshire Wolds Way winds through 79 miles of beautiful countryside, pretty market towns and ancient villages. To complete the whole route, it usually takes around five or six days.
Who walks the Yorkshire Wolds Way?

Whether you're seeking peace and quiet or walking with family or friends, this trail, which takes you across beautiful landscapes, invites a certain calm and friendliness. People never seem to be in a hurry here, unlike on the more popular trails where there always seems to be a rush to reach the next point of the walk. Dogs are welcome, although there are some stiles to negotiate. In addition, you may pass through areas where sheep are gazing, or ground-nesting birds breeding, so dogs need to be kept under control.
Where to start
Walking south to north is the most sensible option, so depart from the large, tidal Humber Estuary at Hessle just west of Hull, to the long narrow peninsula of Filey Brigg, south of Scarborough. Look for the National Trail Acorn which marks the route and off you go.
What to see and do en route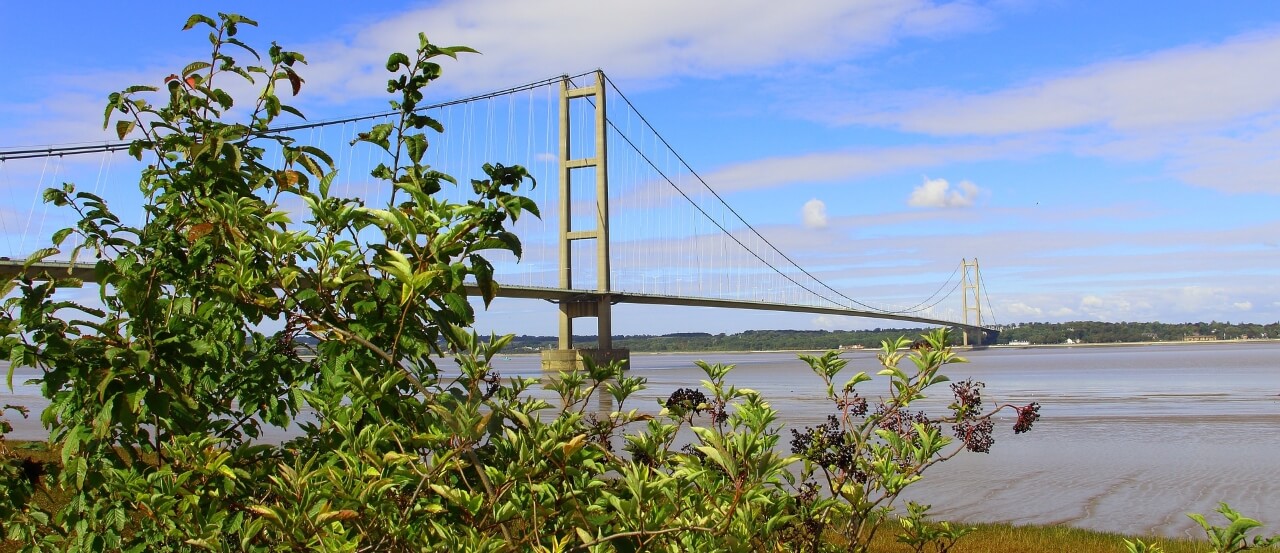 The heart of East Yorkshire offers quite a lot of points of interest so it's a good idea to plan a little time free to be able to enjoy them. Here's a few:

Stop to absorb a few facts and figures about the remarkable Humber Bridge, the longest single-span suspension bridge in the world. The first part of the trail gives you a great opportunity to walk right underneath it.
Enjoy a stroll through Londesborough Park. The estate of Londesborough was created by the third Earl of Burlington in the 17th century and was also one of the seats of the Dukes of Devonshire. The Hall was demolished in 1819 but the surrounding parkland and some remnants of the old buildings still remain.
Visit Market Weighton, famous for being the home of the Yorkshire Giant, William Bradley. At 7'9", Bradley was the tallest British man that ever lived and his life-sized statue is just outside the town hall.
See Wharram Percy, the most famous deserted medieval village in Britain. It was cleared by the landowner in favour of sheep in the 16th century but the church and the railway house stand as a ghostly reminder of the village's past.
Take a look at the wonderful sculptures in the church of St. Nicholas at North Newbold.
The best views
A first-time visit to the Yorkshire Wolds often comes as a surprise. The outstanding quality of the landscape is a truly wonderful discovery. Here lies chalk, shaped over millions of years into a combination of hidden valleys and wide open hills where the views stretch out for miles. At Millington, above Warren Dale, York Minster and the White Horse of Kilburn can be seen on a clear day. Between Staxton and West Hesleton, the escarpment offers panoramic views of the North York Moors and across the Vale of Pickering.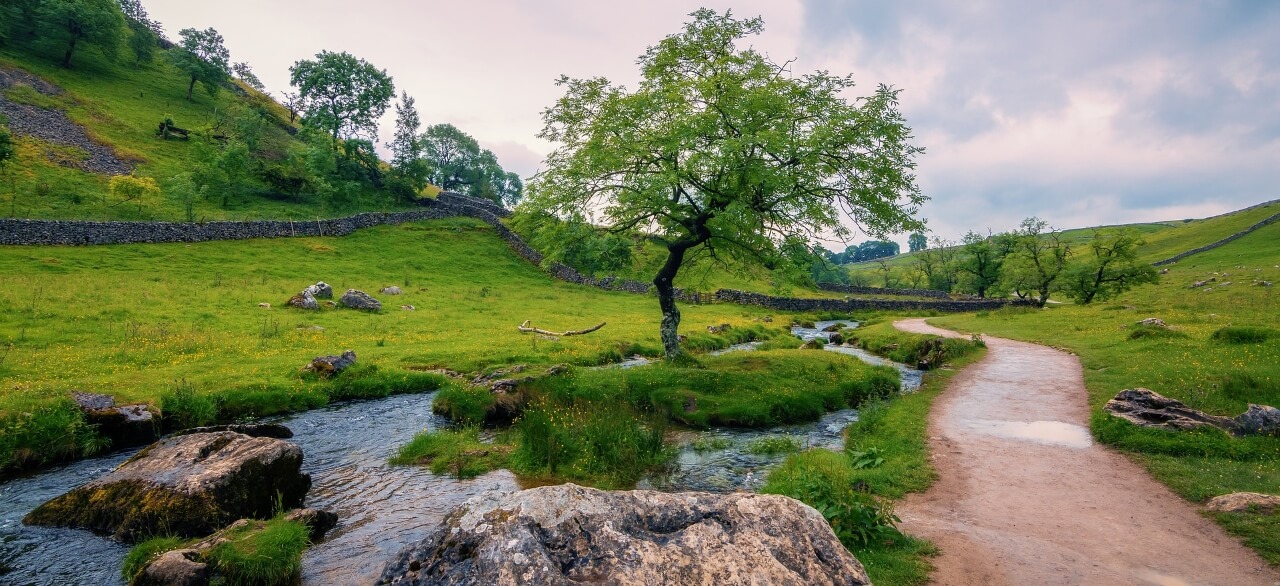 Wildlife in the Wolds
This area is rich in wildlife so be sure to keep your eyes wide open. The mature trees at Londesborough Park are a favourite nesting places of red kites and here you're also likely to see plenty of deer and hares. Look out too for peregrines as they hunt amidst flocks of fieldfares or pigeons. You can also spot both barn and short-eared owls. At Bempton Cliffs there's an RSPB site which, during summer, hosts gannets, puffins, guillemots and other sea birds.
Towards the end
Just on from Bempton Cliffs, the last part of the walk takes you along Filey Brigg, a long narrow peninsula with steep cliffs and lovely coastal views. Filey is the perfect place to kick off your boots and go for a paddle at the end of your walking challenge.
Preparing to walk the Yorkshire Wolds Way
If you're a long distance walker, you'll be aware of the health benefits it brings. If not, be sure to prepare by doing shorter routes first and gradually building up your stamina. Half an hour or so brisk walking each day makes an enormous difference to your general level of fitness and readiness to tackle longer walks. The Yorkshire Wolds Way is considered one of the best walking trails in the country for newbies as it's not too long, is well signposted and the terrain isn't too challenging. The route is a mix of excellent paths and bridleways coupled with some quiet lanes, some through woodland but most in open countryside with views that seem to stretch forever.
Many will choose to tackle just a section but whether you're doing a morning's walk, a full day or several consecutive days, make sure you have the right backpack with a waterproof cover, walking boots with spare laces, a hat, and a waterproof outer layer. These will be the most painful things to get wrong. Especially if you're on a long hike, we'd also recommend you carry a phone, camera, torch, money, whistle, first aid kit, maps and sun cream. Don't forget, too, a good food supply including energy bars and plenty of water.
The Yorkshire Wolds Way is a fantastic route for exploring some of the most beautiful countryside in England. You'll take home memories of unforgettable bird songs and peaceful surroundings. This is a wonderful corner of Britain - perhaps one of the best kept walkers' secrets in the North of England. Find out what to do on holiday in East Yorkshire and the Yorkshire Wolds and where to stay in Yorkshire.
Jennie Maddon is a freelance writer