Holidays in Devon

VIEW PROPERTIES IN DEVON
It's no surprise Devon is one of the most popular holiday destinations in the UK, with unspoilt countryside, two beautiful coasts, and countless things to do. Whatever you look for on a holiday, you'll likely find it here. Those searching for scenic surroundings will delight in Devon's gorgeous beaches, secluded rural regions, and windswept moors. If you're hoping to explore the region's heritage, there are plenty of stately homes, ancient castles and even prehistoric monuments to which you can pay a visit. Rich in wildlife and natural beauty, it's the perfect place to get away from it all. And don't forget to sample a traditional Devon cream tea.
That's not to say that relaxation is all Devon has to offer. Those in search of more active holidays will find all kinds of things to do here, including a range of watersports, thrillseeking extreme sports opportunities, and walking and cycling routes. If you're looking for more urban pursuits, the thriving city of Exeter is an excellent place to visit for shopping and dining, as well as having some fascinating historic buildings like its medieval cathedral. The pretty port city of Plymouth is well worth a visit too, whether you're walking the cobbled streets of the harbourside Barbican or going shopping in Drake Circus.
Things to do in Devon
Head to the coast
Devon has two beautiful coastlines with plenty of seaside locales worth visiting. North Devon boasts a beach famed as one of the best in Europe, Woolacombe, as well as the popular, dog-friendly Saunton Sands and the beautiful Croyde Bay. In South Devon, you'll find the "English Riviera", Torbay, consisting of the scenic seaside resorts of Torquay, Paignton and Brixham.

Connect with nature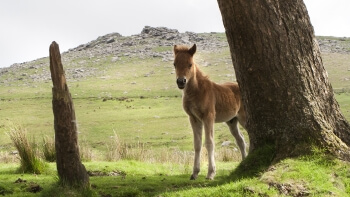 With two National Parks, Dartmoor and Exmoor, and five Areas of Outstanding Natural Beauty, it's no surprise that Devon is considered one of the most scenic places in England. It has a rich variety of wildlife, too - porpoises, dolphins, seals and even basking sharks can be seen along its shores, and its national parks host a massive range of diverse bird, mammal and reptile species.

Travel through time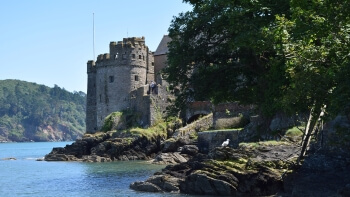 As one of the earliest parts of England to be inhabited by modern humans, Devon, particularly on Dartmoor, boasts a number of fascinating prehistoric sites, such as stone monuments, Iron Age forts and the remnants of ancient settlements. Going even further back, part of England's famous Jurassic Coast, with its wealth of fossil-bearing prehistoric rock, stretches through East Devon.

Places to Go in Devon
Tarka Trail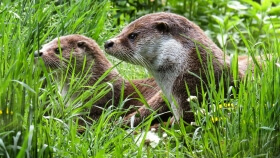 Inspired by the 1927 novel Tarka the Otter, this walking and cycling trail runs for 180 miles through North Devon as it follows the route taken by the otter in the book. The Tarka Trail is an extremely popular way to see the county's wide range of landscapes, and, with a substantial amount of it constructed over disused railway lines, it offers what is generally a flat and easy walking route.

National Marine Aquarium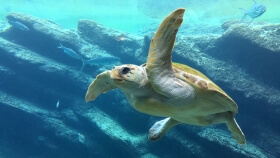 If you'd like to take a closer look at the wildlife beneath the waves, Plymouth plays host to the UK's largest aquarium. Explore the various zones based on the sea life found in different parts of the world, from the waters of Plymouth Sound itself to as far afield as Australia's Great Barrier Reef. Sharks, turtles, jellyfish, octopuses and more are just waiting to be discovered.

River Dart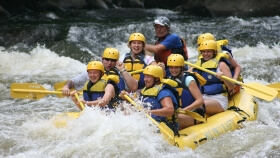 The River Dart, which runs through Dartmoor, offers all sorts of opportunities for a fun day out. Take a leisurely cruise on a boat and see the sights, or head further up and try your hand at a thrilling whitewater kayaking or canoeing excursion. Hikers can enjoy walking the beautiful Dart Valley Trail, while keen anglers will relish the opportunity to catch salmon, sea trout and brown trout.

Lundy Island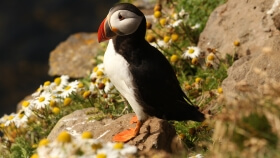 Located 12 miles off Devon's north coast, the unique and unspoilt Lundy Island is well worth a visit. It's a rich habitat for rare wildlife, well known as a great place to see puffins and other birds. Though it's just three miles long, this rugged isle has been visited by humans for thousands of years, and there are plenty of historical sites to see. You can take a day trip here by boat.