Home Farm Holiday Park

Home Farm Holiday Park is a superb holiday resort close to Burnham-on-Sea on the Somerset coast which offers countless things to see and do. With a packed live entertainment schedule in the peak season including music and comedy acts, plenty of fun events for all the family, indoor and outdoor swimming pools, and a well-stocked fishing lake, it's the perfect place for a family break however you like to spend your time.
The resort's facilities are top notch and include a restaurant, a supermarket, a well-equipped leisure centre, and plenty of space for kids to play. The location is fantastic, too, situated only a few minutes' drive from Junction 22 of the M5 so it's easy to access, but also just a couple of miles from the traditional seaside town of Burnham-on-Sea, putting a day at the beach within easy reach. Why not book one of Home Farm's comfortable caravans or stylish glamping pods and enjoy a break here yourself?
Leisure Tariffs
Gym - £5.00 per session
Spa (including jacuzzi, steam room, and indoor pool) - £5.00 per session
Indoor pool family swim (2 adults, 3 children) - £8.50 per session
Indoor pool, children under 4 - £1.75 per session
Indoor pool, children under 16 - £3.00 per session
Indoor pool, 16 and over - £3.50 per session
Please note: due to the COVID-19 pandemic, the attractions and amenities shown below may be closed or only offering a limited service. Please check their individual websites or call them ahead of time to avoid disappointment when visiting.
Create Incredible Memories
For Food and Drink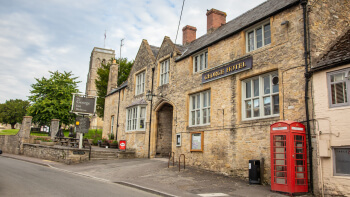 Just a 20-minute drive from Home Farm, the village of Wedmore is famous among foodies for fantastic pub meals, with the Swan, the George, and the New Inn of particular note, The superb local restaurants and charming tea rooms are well worth a visit too, and there's also an annual Real Ale Festival.

For Attractions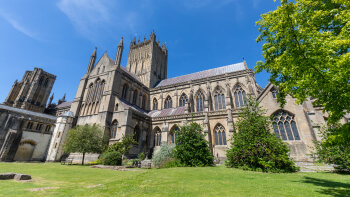 There are all sorts of things worth seeing in the stunning city of Wells. Step into history with a visit to its incredible cathedral, the beautiful Bishop's Palace and Gardens, and Vicars' Close, the only complete medieval street left in England. And don't miss the market on Wednesdays and Saturdays.

For Activities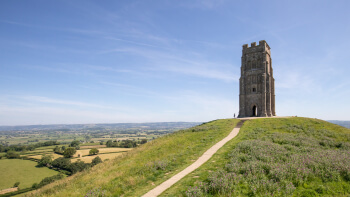 For a relaxing stroll that offers plenty of sightseeing opportunities, head over to Glastonbury and take a walk up the Tor to marvel at the far-reaching views and see St Michael's Tower up close, then wander downhill to explore the town itself, including the quirky shops and the ruins of Glastonbury Abbey.