Holidays in Lincolnshire
SEARCH PROPERTIES IN LINCOLNSHIRE

Famous for its seaside resorts, its diverse, unspoilt landscapes, and its rich heritage, Lincolnshire is the perfect location for a relaxing, unhurried holiday. There are plenty of coastal spots worth spending some time at, whether you'd prefer the traditional British holiday feel of places like Skegness, Ingoldmells and Cleethorpes, or would rather head for quieter destinations like Mablethorpe or Sutton-on-Sea. The Lincolnshire countryside is just as glorious, with a variety of scenic geographic areas including the salt marshes along the coast, the flat farmland of the Fens, and, most popularly, the hills and valleys of the Lincolnshire Wolds, designated an Area of Outstanding Natural Beauty. Don't miss the Lincoln Edge, a limestone cliff which runs for 50 miles through central Lincolnshire.
The history of Lincolnshire is fascinating and there are plenty of attractions to explore if you'd like to get a glimpse into the heritage of the area. The city of Lincoln is steeped in the past, with all sorts of buildings, monuments and museums to visit. Beyond that, though, the county's history can be found all over the place, with many of Lincolnshire's small villages still retaining their traditional character and charm, offering a superb glimpse into days gone by.
Things to do in Lincolnshire
Head to the coast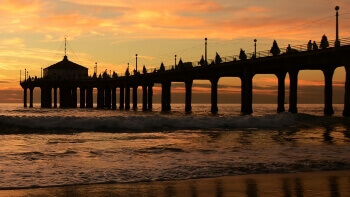 Lincolnshire is well known for its seaside towns and beautiful beaches. Skegness is probably the most famous, the very picture of an English seaside town, with its iconic pier, donkey rides, and sandy shores. But the seaside town of Mablethorpe is also worth a visit, with its award-winning beach, with the nearby Sutton-on-Sea offering a quieter coastal getaway.
Connect with nature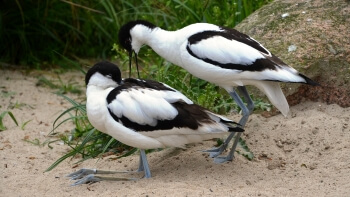 The county is rich with gorgeous unspoilt landscapes, with the Lincolnshire Wolds officially designated as an Area of Outstanding Natural Beauty. If you're looking for wildlife, you can head to Gibraltar Point National Nature Reserve near Skegness, or Frampton Marsh Nature Reserve, both of which boast an abundance of wild birds.
Travel through time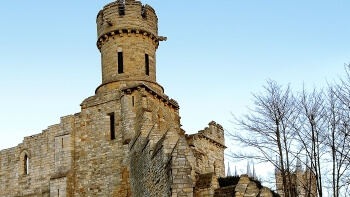 The ample historical charm of Lincolnshire deserves to be explored, with Lincoln itself boasting a stunning cathedral and a castle which contains one of the original copies of the Magna Carta. The red-brick Tattershall Castle is not to be missed, and the Old Hall in Gainsborough is one of the most well-preserved medieval manor houses in England.
Places to Go in Lincolnshire
Lincoln Cathedral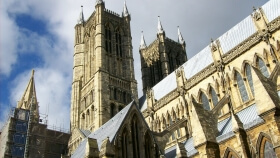 No trip to Lincolnshire is complete without a visit to the medieval marvel that is Lincoln Cathedral. Dating back to the 11th century, the cathedral is an imposing, magnificent sight which towers over the city of Lincoln. Whether you'd prefer to take a guided tour or explore on your own, the gothic architecture, stained glass windows and sheer scale of the place are sure to impress.
Aviation Heritage Centre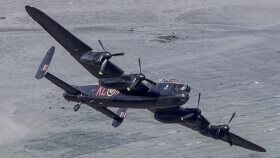 Experience the atmosphere of a World War II Bomber Command airfield with a visit to the Lincolnshire Aviation Heritage Centre, where you can even take a ground ride on a Lancaster bomber. If you're interested in World War II aviation, you'll also want to take a trip to the Battle of Britain Memorial Flight Visitor Centre in Lincoln and Thorpe Camp Visitor Centre in Tattershall.
The Village Church Farm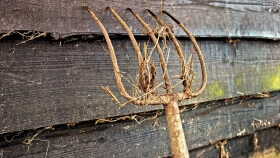 This open-air museum in Skegness is a fascinating way to immerse yourself in local heritage. Within its 3 acre grounds, you'll find a wealth of exhibits and artifacts telling the story of the agricultural history of the area, with a working steam traction engine, an 18th century farmhouse, and traditional farming equipment. It also hosts a cottage which is the oldest residence in Skegness.
Museum of Lincolnshire Life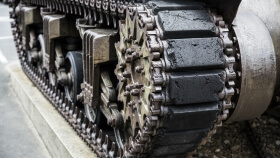 A community museum which offers free entry, the Museum of Lincolnshire Life exhibits more than 250,000 items which give you a glimpse into the past of this fascinating county. Find out all about the culture and people of Lincolnshire through the ages, covering all aspects of life here from 1750 up until the present. There's a WWI tank, recreated rooms from the past, and more.