From coast to countryside, East Yorkshire boasts some really beautiful scenery. There's plenty of picture-postcard villages, often used as a base to explore the Wolds by foot or cycle. The region also offers a variety of attractions, so you've no need to worry that there's not enough to keep all the members of the family entertained. Even if much of your time may be spent picnicking in the hills or enjoying walks, you'll probably want to explore a few of the other great destinations on offer. Here are some of our best ideas for what to do on holiday in East Yorkshire and the Yorkshire Wolds.
Seaside fun

In the Whitby area, there's a number of beaches where young families can play. Sandsend Beach is popular because, as its name might suggest, it has lovely sand, but if you like to swim in the sea you're better off heading towards the safer West Cliff beach. Here you'll also find colourful beach huts, deckchair and windbreak hire, a children's paddling pool, and donkey rides.
Less busy in the summer months is Runswick Bay, just a little north of Whitby. Waterskiing is quite popular here and there are also several shallow shipwrecks off the coast for divers to explore. The East Cliff stands above a very rocky coast full of fossils. Clamber carefully down to the beach and, if you keep an eye on the rather dangerous tides, you'll get a good few hours of fantastic fossil hunting.
Castles and country houses
East Yorkshire boasts one of Britain's greatest historic houses, the stunning Castle Howard, near Malton. Best known as the setting for the classic TV series Brideshead Revisited, this 18th-century residence is set in 1,000 acres of superb landscape. Enjoy the exquisite art and architecture then wander out into the grounds to see the lakes, fountains and temples. Children can enjoy the adventure playground, programme of events, and children's trails.
At Nunnington is a beautiful Yorkshire manor house, Nunnington Hall, famed for its picturesque location on the banks of the River Rye. From the magnificent oak-panelled hall, three staircases lead to the family rooms, the nursery, the haunted room, and then to the attics with their fascinating Carlisle collection of miniature rooms, fully furnished to reflect different periods.

Don't miss a trip to Scarborough Castle, once one of the greatest Royal Fortresses of England. It stands on a massive promontory of rock that rises above the North Sea, offering panoramic views of the dramatic coastline. This royal stronghold has seen more than its fair share of conflict and sieges.
Animal magic
If you're an animal lover, you'll enjoy the Keeper Talks and Meet a Creature sessions at Flamingo Land in Kirby Misperton, a venue which is often recommended as one of the best days out in East Yorkshire. There are over 140 species of reptiles, mammals, fish, amphibians and birds at this popular zoo, alongside which is a thrill-packed theme park (open in the summer months only). See the tigers feed - and don't miss the sea lion show!
Our great explorer
From humble beginnings to national hero, Captain James Cook is known today as one of the greatest explorers of all time. At Whitby, there's an award-winning museum which celebrates his years in this town and his later career. His ship, HMS Endeavour, was a Whitby-built collier, solidly built, flat-bottomed (and so easy to beach and repair), capacious and able to carry many provisions.
Secret weapons, escape tunnels and U-boats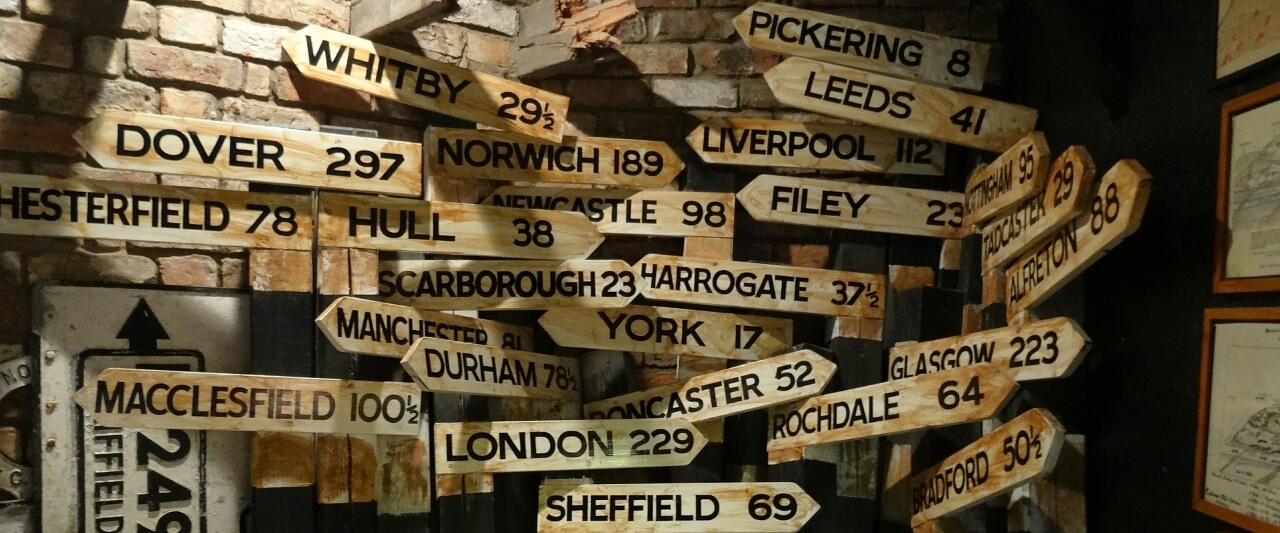 Eden Camp Modern History Museum makes a fascinating day out. Located in the buildings and grounds of an original World War II prisoner-of-war camp, this unique historical site brings British military and social history alive with superb immersive displays. The museum has become an award-winning family attraction which is both entertaining and educational.

Anyone for tea?
Yorkshire tea is famous, so it's not surprising there are some wonderful tea rooms in the region. Perhaps the best known is Betty's, but a nearer one for visitors to East Yorkshire is Botham's at Pickering. Enjoy their creative '40s theme with costumed staff, and savour the authority, history and tradition you'd expect of a bakery that's been run by the same family for five generations. Perhaps the best-known product from Botham's is its 'Resolution Tea', once given to the captain of HMS Endeavour to transport across the Atlantic, where he presented it to the Mayor of Boston. This delightful tearoom is in a lovely location. Beware, though, it's pretty much impossible to leave without stopping to buy lots of goodies in the bakery's shop!
Sweet scent of lavender
Another claim to fame for the region is its lavender fields, so if you're looking for a relaxing day out in the Yorkshire Wolds, visit Yorkshire Lavender, the original family-run lavender farm, set in the Howardian Hills Area of Outstanding Natural Beauty. There's over six acres of lavender with over 120 different types. They give an incredible splash of seasonal colour, ranging from rich hues of purple to the purest white. Once a derelict piggery, the site has become a busy destination and, in addition to the fields, there's a living maze, a sculpture walk and a narrow-gauge railway.
Full steam ahead

So, we wind back to the age of steam and the heritage railway of the North York Moors. Climb on board at the wonderful '30s-themed Pickering Station, itself worthy of a good look round, and journey across 24 miles of beautiful National Park to the harbour town of Whitby. Don't forget to see the celebrated Goathland Station, which became Hogsmeade Station in the first Harry Potter film.
There's a whole diversity of places to explore in East Yorkshire and the Yorkshire Wolds. Whatever season you choose to visit, make sure you find time to enjoy some of them - and take advantage of the lovely, warm, welcoming pubs, cafes, tearooms, and restaurants in the area to keep you all going! Discover why you need to walk the Yorkshire Wolds Way and the best holiday cottages in Yorkshire.
Jennie Maddon is a freelance writer.