Churchwood Valley

These wonderful rustic eco-lodges are set in a secluded woodland resort located in the South Devon Area of Outstanding Natural Beauty. The gorgeous wooded valley runs all the way down to the lovely Wembury Beach offering amazing coastal and countryside views. It's ideal for nature lovers or just anyone who wants a break from the hustle or bustle of modern life, whether you'd prefer an active outdoor holiday or just need somewhere to relax. You can easily explore the countryside and coast along a range of great walking routes, including access to the South West Coast Path, Britain's longest National Trail. Or you can simply unwind in the resort's tranquil forest setting, admiring the gorgeous views and the rich variety of local wildlife.
There's a wide range of eco-lodges and cabins to choose from at the Churchwood Valley resort, all of which are designed to fit in with their natural surroundings without sacrificing cosiness or convenience. Timber construction inside and out provides a rustic feeling, with many of the cabins built using wood from the local forest. Of course, you'll also find all the modern appliances you'd expect for a self-catering holiday, as well as comfortable furnishings and a relaxing atmosphere. Outside you'll have your own secluded patio area perfect for barbecuing, watching animals or just immersing yourself in the scenic surroundings.
Churchwood Valley has won the David Bellamy Gold Conservation Award for an impressive 23 consecutive years. Recently they also won a special distinction award for their forest school, have been recognised as a 'Honey Bee Friendly Park' and were also awarded the Going Green Together badge for their services to wildlife and the environment.
Please note: due to the COVID-19 pandemic, the attractions and amenities shown below may be closed or only offering a limited service. Please check their individual websites or call them ahead of time to avoid disappointment when visiting.

Create Incredible Memories
For Food & Drink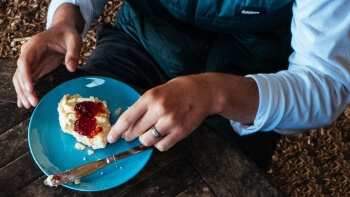 The Old Mill Cafe is right on Wembury Beach, making a perfect rest stop while you're exploring the shore. The Odd Wheel in Wembury Village is worth visiting too. Or you can head to Plymouth for a whole range of great restaurants, including the Mussel Inn and the Eddystone Inn.

For Attractions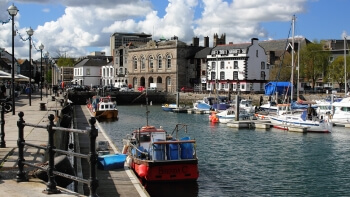 The city of Plymouth is just a few miles away, with all kinds of things to see and do. Take in a show at the Barbican Theatre, tour the Plymouth Gin Distillery, or head to the lively seafront locale of the Barbican with its cobbled streets and traditional buildings.

For Activities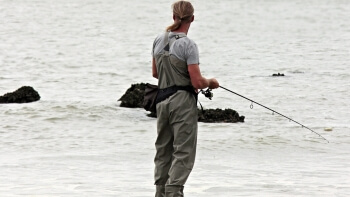 The location near the coast of Churchwood Valley makes it a great home base for aquatic activities like swimming, surfing and fishing. And if you love horse riding or would simply like to try your hand at it, Wembury Bay Riding School is less than a mile from the resort.