Anyone for a cuppa? Enjoying a freshly made brew is regarded by many people as an essential part of any trip to the Yorkshire Dales. After all, it's home to one of the biggest names in UK tea brands, Yorkshire Tea.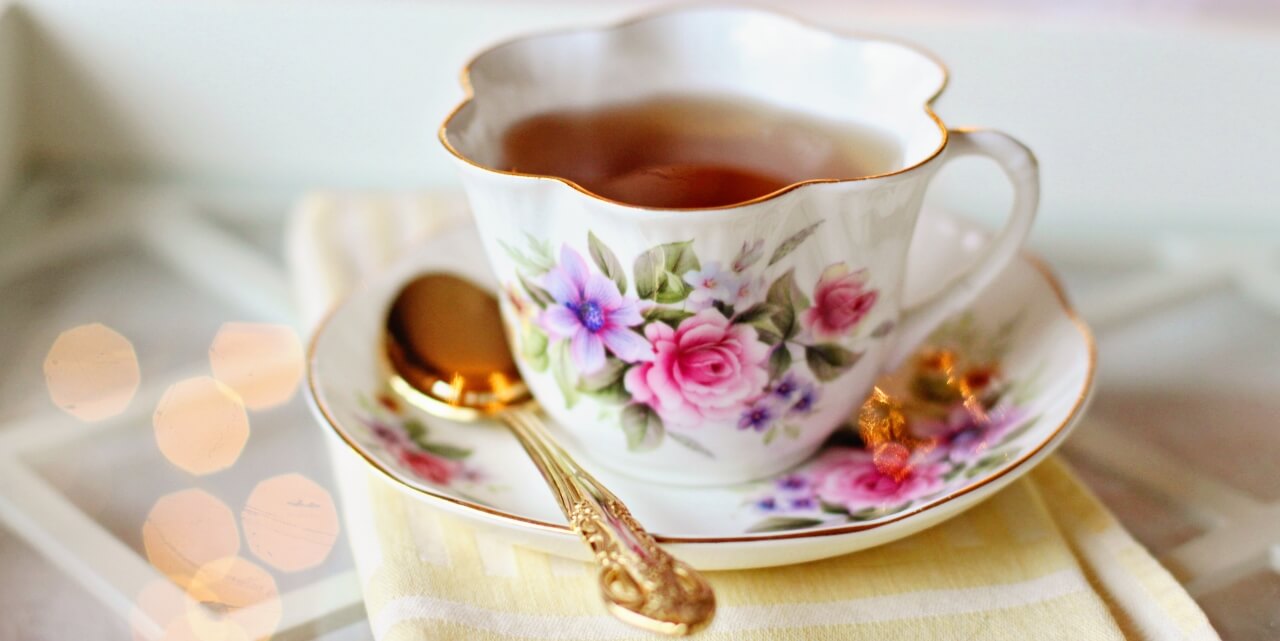 But it's not just Yorkshire Tea you'll find in this region. Many of the best tea shops in the Dales offer several varieties of both teas and coffees, along with wonderfully tasty cakes and snacks.
There's a great choice of venues and it's worth doing a little research prior to setting out on a day's exploration as to where might suit, both in terms of location and what's on offer. From charming market towns to tiny hamlets, there's usually a great little tea room where you can enjoy hospitality, nourishment, warmth and rest.
So if you're ready for sustenance after a few hours hiking across the National Park, or looking for a scenic spot to take a break from your driving tour, take a look through our top picks and you can be sure of some of the best afternoon tea in the Yorkshire Dales.
Here's our top 5 tea shops in the Yorkshire Dales.
The Corner House, Grassington
Near the lovely village of Grassington is a delightful little family-run cafe housed in a traditional stone cottage. Hosts Declan and Sara set high standards of food, service and ambience and visitors are not disappointed.
If it's a pot of tea you've come for, there's quite an impressive loose-leaf tea menu - check out the fragrant Formosa Gun Powder Green or the full bodied Russian Caravan. There are wonderful coffee and indulgent hot chocolate alternatives too.
The counter overflows with its display of mouthwatering cakes for you to try. There's always new recipes so it's tempting to try one you might never have had before — for example, coffee and Baileys, lavender and syrup, or parsnip, apple and walnut.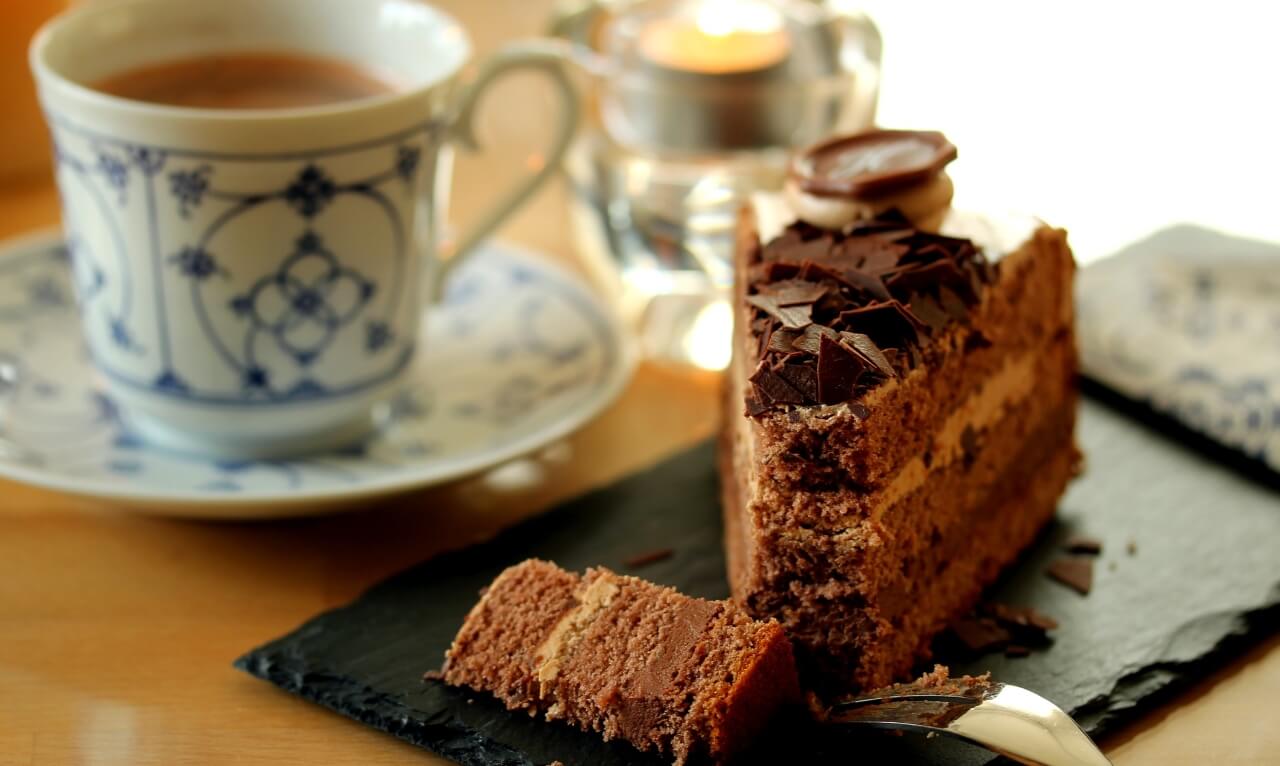 Bread, meat and veg are all sourced locally and much of the menu is freshly made to order through the day. It certainly seems to achieve its aims of bridging the gap between a cafe and a restaurant.
The Old Barn, Malham
Malham National Park has some of the most dramatic scenery in the Dales, with the towering cliff of Malham Cove, the impressive Gordale Scar, and the delightful waterfall at Janet's Foss. If you're out sightseeing at any of these amazing spots, you may well end up at The Old Barn, which is a perfect place to stop for refreshment.
If you're looking for one of the truly authentic tea rooms in the Dales, then look no further than this very homely and friendly cafe. Along with generous pots of tea, it offers a variety of food choices, including some highly recommended bacon butties! They'll also prepare sandwiches if you want something to take with you on your outing.
Mill Race Teashop, Aysgarth
Your visit to the Yorkshire Dales would not be complete without a trip to the magnificent Aysgarth Falls on the River Ure, one of the region's most famous beauty spots. Our next choice, the Mill Race Teashop, is set right on the bridge and has a fantastic vantage point over the river by the Upper Falls, so it rides high on location alone.
The café is also the ideal place to warm up on a cold, wet day - after all, it's best to visit the falls when it's just been raining to enjoy it to the full.
Expect a delicious cream tea with large scones and local jam, wonderful homemade cakes and double-chocolate brownies. There's a wide selection of teas ranging from loose-leaf Earl Grey to Chilli Chai.
Many cafes in the region now offer gluten-free products on their menus and Mill Race is no exception. Recommended are the really tasty gluten-free scones.
Cheese lovers shouldn't miss out on the cheese scones with Wensleydale. And if you're looking for a small gift to take home, the tiny shop stocks a mouth-watering selection of jams, curds, chutneys and marmalades.
The Cottage Tea Room, Kettlewell
Kettlewell is the converging point of several marked walking routes, including the Dales Way. It offers a great stop-off point for some of the best walking in the Dales. In addition, it's a popular place for cyclists to convene to explore the nearby meandering country lanes and pretty villages.
The Cottage Tea Room has a small terrace where visitors can sit and enjoy the glorious views across the countryside towards the River Wharfe. This is a great resting place for walkers with weary legs and wins an accolade on location alone.
If the weather is inclement, there's a cosy inside tearoom which offers a lovely, warm welcome.
The Old School Tea Room, Hebden
If you're looking for a properly served vintage afternoon tea in the Dales with pretty china cups and saucers, the Old School Tea Room is just the place to go.
Owners Maggie and Martyn love character buildings and have chosen this charming converted school for their delightful tea room. Inspiration has come from their overseas travels. Wherever they go, they seize the opportunity to sample the local coffee shops and bring back fresh ideas for their own enterprise. Standards of service are kept high and coffee lovers will appreciate the skills of the barista-trained staff to create a really great brew.
Together with their daughter, Emma, they produce a full menu covering breakfast, light lunches, teas and snacks, but their special vintage afternoon teas are particularly recommended. The selection of home-made savouries, salads, cakes, scones, and trifles, as well as their choice of teas, wins high reviews.
The magnificent scenery in the Dales region make it a truly wonderful place to explore, but whether you're enjoying the hiking and outdoor life, or touring round the region's many quaint villages and market towns, make sure you stop to enjoy one of the great afternoon teas in the Yorkshire Dales!
Find the best holiday cottages, glamping pods and other self-catering holiday homes in Yorkshire.
Jennie Maddon is a freelance writer.