Isis and Windrush Lakes

Relax in luxury at these New England style lakeside cottages in the tranquil haven of the Cotswolds Water Park. This is a family-friendly and pet-friendly resort with luxury cottages positioned around three natural lakes, edged with reeds and surrounded by landscaped gardens and open green spaces.
This resort is a short walk from Spring Lake where you can learn to water-ski, have fun on the inflatable rides or simply enjoy dinner and drinks at the lakeside bar and brasserie with its stunning views. There's a choice of three- or four-bedroom holiday cottages, all featuring bright and airy open-plan living areas with a private sundeck to make the most of the scenery. Amazing views of the lake or gardens can also be enjoyed through the double-height picture windows in the master bedrooms.
Onsite, there is a variety of activities on offer, including tennis courts, an adventure playground for the children, football, golf practice and an indoor games room with a pool table and a selection of video games. Not far from the village of South Cerney, and with a luxury hotel spa, restaurant and outdoor centre all nearby plus a variety of historic landmarks and outdoor family attractions, this is the perfect base from which to explore the natural beauty and old English charm of the Cotswolds.
Please note: due to the COVID-19 pandemic, the attractions and amenities shown below may be closed or only offering a limited service. Please check their individual websites or call them ahead of time to avoid disappointment when visiting.

Making Memories
Avebury Stone Circle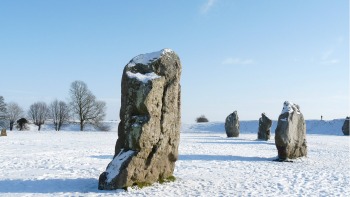 Step back in time to one of the best-known prehistoric sites in Britain. Like the world-famous Stone Henge, Avebury is a Neolithic henge monument comprising three stone circles considered to be the largest megalithic stone circle in the world. Avebury is also surrounded by other historical sites of interest
Sudeley Castle Gardens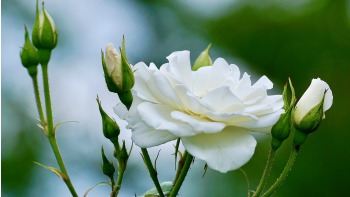 Spend a day at this fairy tale 15th century castle and explore the ten landscaped gardens, each one designed in its own unique style. Don't miss the Tudor Physic Garden, where plants were grown to create medicines during Tudor times, the stunning Knot Garden and the romantic Secret Garden.

Chedworth Roman Villa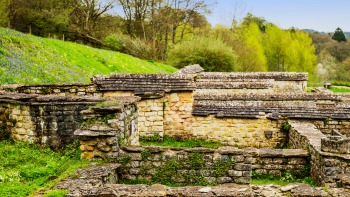 Visit the remains of one of the grandest Roman villas in Britain nestled in the beautiful tranquil Cotswold countryside with idyllic rural views. Don't miss the Nymphaeum water shrine where offerings to the water goddess were made and which is still fed by water filtered through the Cotswold limestone.