The Cotswolds personify English charm, with honey-coloured buildings, ancient woodlands, undulating hills and stunning viewpoints. Stretching from Chipping Camden in the north to Bath in the south, there are countless bike trails to discover for cyclists of all levels. As Britain's largest Area of Outstanding Natural Beauty, the Cotswolds lies mostly in Gloucestershire. The rolling hills lead gently down to the Thames in the south-east with a steep scarp slope along the north-western edge. This allows a huge choice of terrain to explore, from beginner-level to more advanced routes. A web of ancient green country lanes joins up with well-known villages and market towns. Mountain bikers will be in their element with miles of bridleways and byways.
From your saddle, admire the wide variety of flora and fauna. The area is brimming with exciting places to visit, including gems such as ancient archaeological sites, churches, and grand manors, gardens and museums. Cycling routes can take in visitor attractions along the way, avoiding getting in the car in favour of exploring on your own two wheels. And of course, there are plenty of opportunities to stop for a well-earned rest with countless tea rooms, cafes, restaurants and pubs.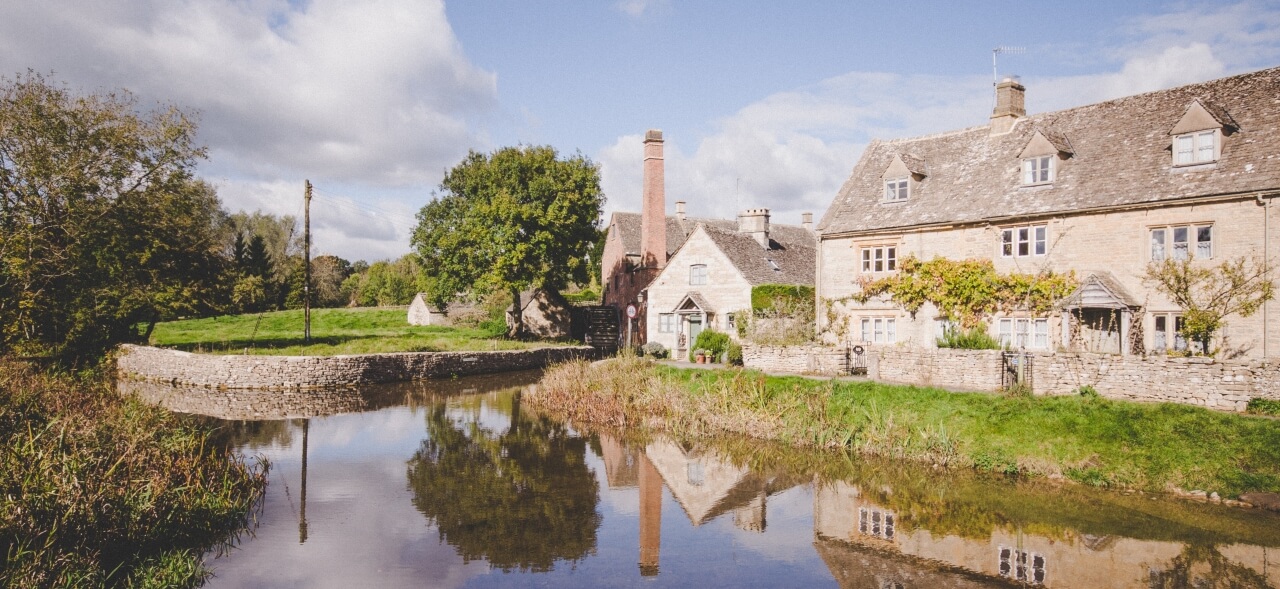 So whether you are cycling alone, in a group, on mountain bike trails or with your family, there are perfect options to suit all ages and abilities. A good place to start is with Sustrans, a charity making it easier for people to walk and cycle. They have created the National Cycle Network with safe, traffic-free paths and quiet on-road cycling and walking routes all over Britain. The Cotswold Line will in future years stretch from Worcester to Oxford, but currently goes from Honeybourne to Hanborough – a route of approximately 43 miles. This can be split into manageable chunks or done in one go – it's your choice! It takes in many local highlights such as the Cotswold Water Park, Moreton-in-Marsh and the River Frome.

In this article, I am going to suggest my Top 6 routes.
Route 1 – Honeybourne to Moreton-in-Marsh, 11.5 miles
This 11.5 mile route has train stations at either end of the route, so it's perfect for those who don't want a return journey by bike. There are a number of challenging hills but it's worth the effort as you pass some picturesque Cotswold sites. You can pedal past Chipping Campden, a charming old wool merchant's town, then onto Draycott, a small village with a lovely village green, and then Aston Magna, a little hamlet with honey-coloured stone houses. Take in the sweeping views across the valley before following the fun downhill to Moreton-in-Marsh.
Route 2 – Stroud Valleys Trail, 6.5 miles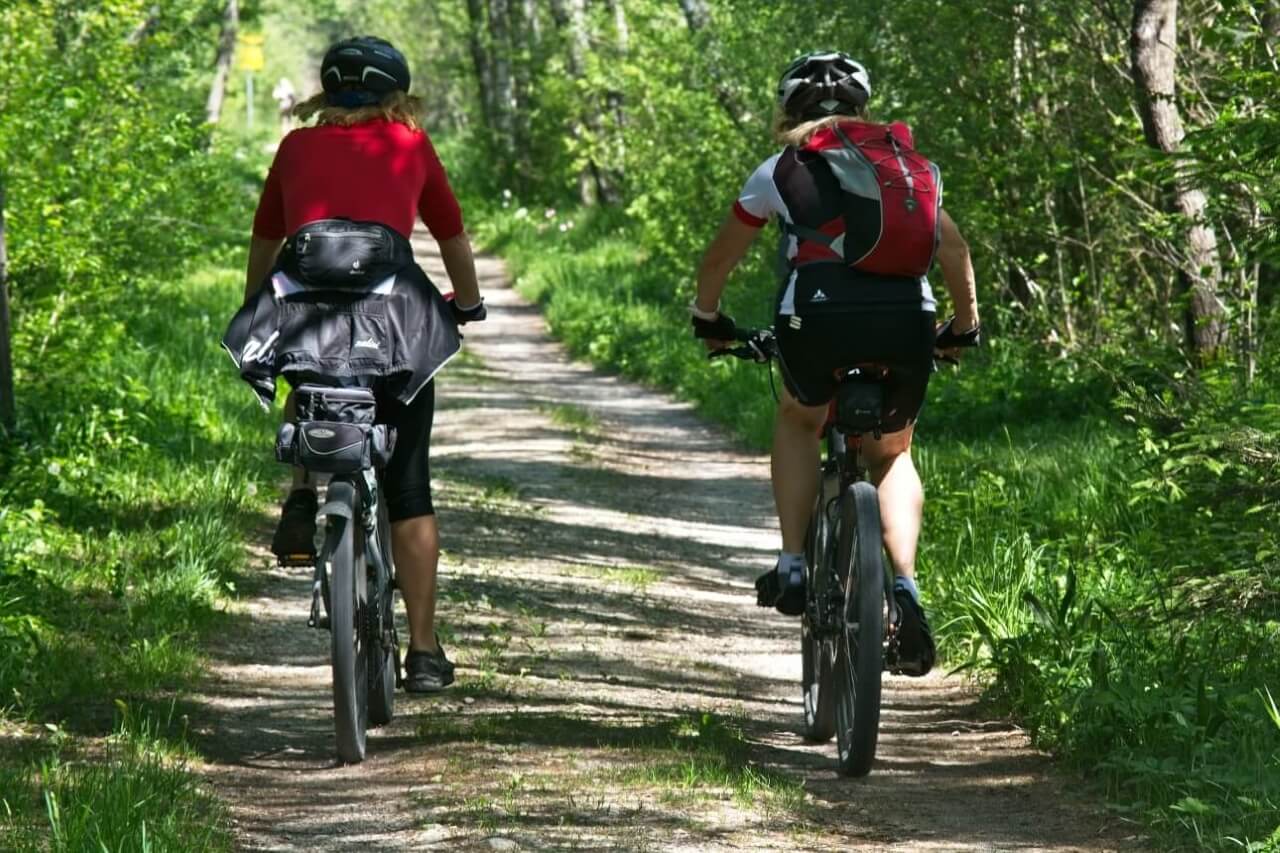 Starting in Stonehouse and following the Old Midland Railway, this enjoyable traffic-free 6.5-mile route makes the top 6 for the stunning views of the Cotswolds to the east. As this trail follows various waterways, you can enjoy taking in water mills, interesting buildings and a pretty orchard on route. Pedalling along the River Frome, the disused Stroudwater Canal and the Nailsworth Stream, this is a relatively flat and easy route, ideal for families and for those looking for a gentler route.
Route 3 – Sharpness Canal, distance optional
The canal joining Gloucester and Sharpness docks is part of National Route 41. Expect swing-bridges, fancy bridge-keepers' houses and local charm whilst watching boats bypassing a fast-moving stretch of the River Severn. There are fabulous vistas of the Cotswolds, Forest of Dean and the Severn Estuary. This is a good route for families with children as this is mainly flat and easy off-road cycling.
Route 4 – Cleeve Common, Cotswold Hills Route, 12.5 miles
This is fantastic mountain-biking territory with stony bridleways, forest and muddy tracks. Although the highest point is only 300 metres above Cheltenham, there are stunning far-reaching views across the Severn Vales to the Welsh hills from the top. This 12.5-mile circular route starts with a tough climb, continuing along grassy trails before descending to Brockhampton. Then get those legs working and again climb to the top before a sharp descent with rocky steps and a final drop to Winchcombe – great fun!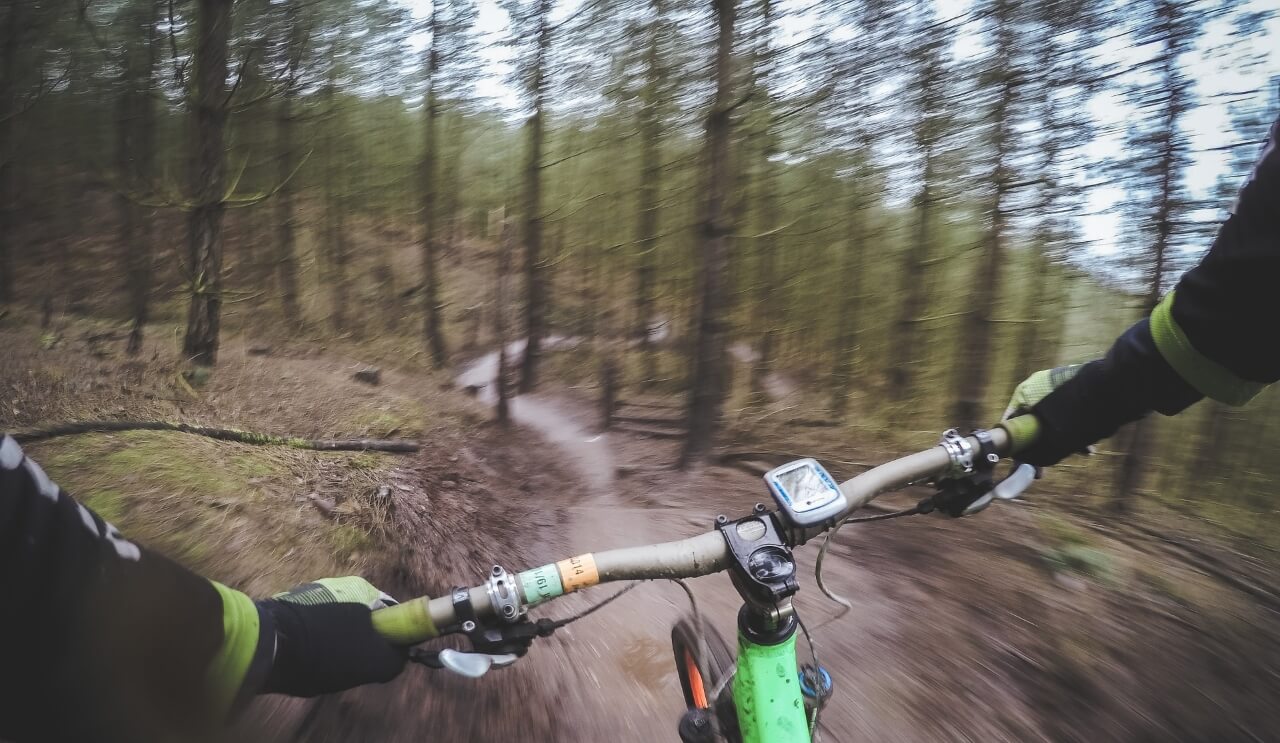 Route 5 – Cirencester to Cricklade, 9 miles
This 9-mile route follows a section of National Route 45 from near the Abbey in Cirencester to the bucolic Cotswold town of Cricklade. The route meanders along quiet roads past Siddington and onto South Cerney, but after that it is a traffic-free route through the Cotswold Water Park. Stop here and take in the 150 lakes set over 40 square miles, which are home to activities such as kayaking, angling, birdwatching and archery. The route continues onward to its finish in the 9th century Saxon town of Cricklade.
Route 6 –Moreton-in-Marsh to Long Hanborough, distance varies
This cycling route along the Cotswold Line travels from Moreton-in-Marsh, through the attractive village of Kingham, and on to Charlbury. The track divides into westbound and eastbound routes, but we recommend heading westbound along a pretty lane through Fawler. The routes rejoin at the crossroads close to Ashford Bridge. A steep climb takes you to the East End, with its Roman Villa, before arriving at your final destination of Hanborough village and the train station.
Whichever route you choose, you will undoubtedly enjoy this beautiful area, and you can finish up with a guilt-free meal in one of the local eateries. This area is a foodie destination, with a wide variety of produce, including Gloucester Old Spot pork, as well as the Double Gloucester cheese used for the traditional cheese-rolling event near Chipping Campden. Other well-known favourites include Bilbury trout, Tewkesbury mustard and Stinking Bishop cheddar, not forgetting the fantastic local ales. So re-fuel before heading home, with a delicious locally-sourced meal in this stunning area of natural beauty. Peruse the best Cotswolds holiday homes and start planning your adventure.
Laura Ross is a freelance writer