Holidays in Herefordshire

Herefordshire is the perfect holiday destination for those seeking a relaxing countryside escape, serving as a scenic and sparsely populated rural paradise. The quiet villages and traditional market towns speak to the less hectic way of living you'll find in this peaceful county. That's not to say that Herefordshire lacks for things to see and do, of course. You can't help but find yourself immersed in the area's rich heritage, with countless fascinating historical attractions to visit and traditional Tudor villages around every corner, each of which has its own unique charm. There's also a range of wonderful walking and cycling trails for all ages and abilities, making for an ideal way to explore the range of landscapes Herefordshire has to offer.
Those looking for gorgeous views will certainly not be disappointed. As well as the sight of the county's characteristic countryside, you'll find two officially designated Areas of Outstanding Natural Beauty: the Malvern Hills in the east, and the Wye Valley in the south. The landscapes of the latter are widely considered to be some of the most scenic in Britain, with the River Wye flowing through its striking limestone gorges and wild woodlands. Herefordshire really is the perfect place to get away from it all.
Things to Do in Herefordshire
Visit the villages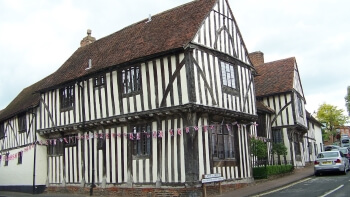 Herefordshire is famed for its quaint villages and scenic market towns, all of which have their own unique character with independent local businesses and rich and varied histories. Enjoy exploring each one, take a look for traditional black-and-white Tudor cottages and other beautiful sights from the past, and be sure to keep an eye out for local markets and seasonal events.
See the scenery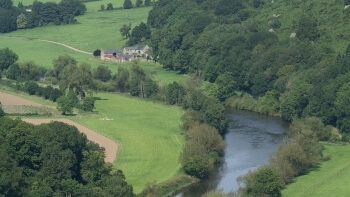 If you're looking for some fantastic photo opportunities, Herefordshire is the perfect place. The Wye Valley Area of Outstanding Natural Beauty offers a variety of natural wonders, including scenic woodlands, striking limestone gorges, and of course the River Wye and its surroundings. Also don't miss the sight of the Golden Valley, with picturesque villages nestled within the gently rolling hills.
Travel through time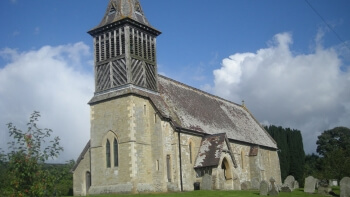 The history of Herefordshire is impossible to miss, with traces of its heritage everywhere. Be sure to see Dore Abbey, a Cistercian monastery from the 12th century which is now a church, as well as Arthur's Stone, a Neolithic burial monument. There are also medieval castles, mansions and country estates galore, as well as countless little cottages that make a visit here like stepping into the past.
Places to Go in Herefordshire
Hereford Cathedral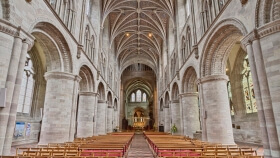 Hereford Cathedral dates back to 1079 and it's well worth a trip to see the stunning architecture and impressive stained-glass windows that adorn this place of worship. The cathedral also houses the Mappa Mundi, a depiction of the known world which is the largest remaining medieval map, and the historic Chained Library, where the books are shackled to the shelves.
Black and White Trail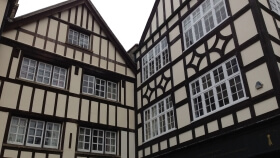 The construction method known as half-timbering, where the wooden framework of a house is visible inside and out, gave rise to the now-famous Tudor look of beautiful black and white cottages. Herefordshire has some of the best examples of this, and you can follow the Black and White Trail to visit scenic villages throughout the county with plenty of gorgeous half-timbered buildings.
Chase Distillery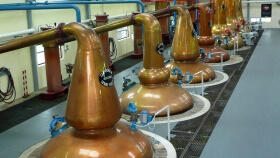 This family-run distillery produces potato vodka, gin and cider. It's a single-estate operation, meaning that the ingredients used in the production of all its spirits are grown right there on the site. The distillery runs entertaining and informative tours where you can learn everything you could ever want to know about the production of their drinks, and of course get a chance to taste them.
Goodrich Castle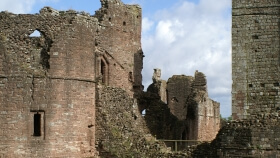 Goodrich Castle is a ruined Norman medieval castle overlooking the River Wye, an imposing fortification which was built to protect an important crossing point of the river. Much of the castle is still intact despite its having fallen into ruin, and, with its striking views and evocative atmosphere, it is considered one of the most impressive surviving examples of this kind of structure.