Scotland

Holiday in Scotland
Scotland is a characterful country with stunning scenery and a rich history making it a popular holiday destination. The sight of its pristine lochs, soaring mountains and rugged landscapes guarantee a getaway you'll remember forever. It's also well worth exploring the country's fascinating heritage, from its incredible castles, palaces and abbeys to its ancient monuments and sites of interest. And don't miss out on its fantastic cities, towns and villages. Whether you're looking to stay in a lodge, a cottage, or even a castle, you'll never run out of things to do on a holiday in Scotland. The beautiful Highlands of Scotland have lots to offer in the way of culture, scenery and entertainment. The Scots are well known for their passion, and the spirit and romance of Robert Burns live on through the sights and sounds of this historically fascinating and visually breathtaking country.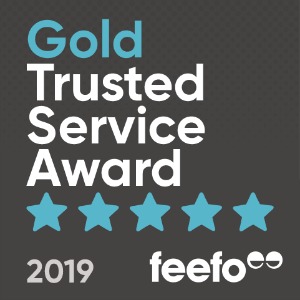 Luxury Lodges in Scotland
Lomond Luxury Lodges are a range of supreme 5-star lodges, each with a private hot tub, surrounded by the stunning scenery of Scotland's Loch Lomond & The Trossachs National Park. This is Dalnair Castle Lodge, which sleeps up to eight guests and is also pet-friendly.
Lakeside Lodges at Loch Lomond
Loch Lomond Lakeside Lodges are 5-star lodges with private hot tubs situated directly on the shore. Set in an amazing area with acres of natural woodland scattered with spectacular rivers, lochs and waterfalls. The region is brilliant for all manner of outdoor activities including hiking, biking, canoeing, water skiing and mountain climbing.
About Scotland
Scotland is known for its lochs and mountains, highlands and islands, whiskey and haggis. Located in the northern third of the United Kingdom it's just a few hours from London. The lochs are beautiful lakes and sea inlets, the most famous being Loch Ness, known the world over for its legendary Loch Ness monster. Alongside the beautiful lochs and awe-inspiring mountains are a wonderful variety of towns and cities to explore, from the smart capital of Edinburgh with its world-famous arts festivals and imposing castle set high on the hill, to the architecturally interesting Glasgow, the reinvented centre of creative arts known as the "sociable city that has always known how to party."
There is a wealth of historical and cultural treasures in Southern Scotland. One such example is the Crannog Centre situated near Loch Tay, the largest loch in the region. Another historical place of interest is Inveraray Castle. Its fairy tale exterior is amazing to behold and the castle has played host to film crews, most notably Downton Abbey. The castle is home to the 13th Duke of Argyll and has an 18th-century Neo-Gothic style. The castle boasts a wonderful selection of rooms including the tapestry room, dining room and saloon. There are also some beautifully maintained gardens and grounds to explore. Loch Lomond & Trossachs National Park is another great place to explore and is particularly renowned for its unique beauty and rare wildlife. Keep your eyes peeled for otters, deer, ospreys and the elusive red squirrel. There are some fascinating attractions to visit in the Loch Lomond National Park including the National Wallace Monument, The Deanston Distillery and Stirling Castle.
If you're staying in Loch Lomond then you should explore some of the Loch's many islands by boat. There are approximately 50 islands in total and each one is individual with its own charms. Inchconnachan Island, for example, rather bizarrely has its own colony of wallabies and is one of the few places not in Australia to host a wild colony. Visitors can hire their own private rowing or motorboat or catch an organised cruise with one of the local boating companies.
5 Reasons to Book a Holiday in Scotland
1. The stunning natural scenery of mountains and lochs has to be seen to be believed, by rock climbing, hiking or mountain gondola.
2. The North Coast 500 is Scotland's biggest and most scenic road trip covering over 500 miles following the stunning coastal roads of the North Highlands.
3. Scotland has some of the best arts festivals in the UK, showcasing ground-breaking music, theatre, comedy and creative arts.
4. Scotland's ancient roots are still there to be seen in its many historical sites, the oldest stone structures dating back to 7000 BCE.
5. From golden eagles to dolphins, whales and seals, Scotland is a country rich in natural wildlife. Discover red deer, pine martens, otters, puffins among other wildlife wonders.
Find out more about Scotland in our guides to: the Scottish Highlands and Islands, Perthshire and Fife, Loch Lomond and the Trossachs and Dumfries and Galloway.