If the UK's reputation for having bad food was ever really true, it's certainly not the case any more, and there's no better proof of our culinary prowess than the wide range of food festivals our nation now boasts. If you're heading off on a foodie holiday and wondering where to find the UK's best food festivals, we have a few suggestions.
Loch Lomond Food and Drink Festival
For a true taste of everything Scotland has to offer, the Loch Lomond Food and Drink Festival is unbeatable. Set on the bank of the loch itself, within the natural beauty of the Loch Lomond & The Trossachs National Park, there's no better place to immerse yourself in Scotland's culinary heritage. It's free to get in, too, and free parking is also available.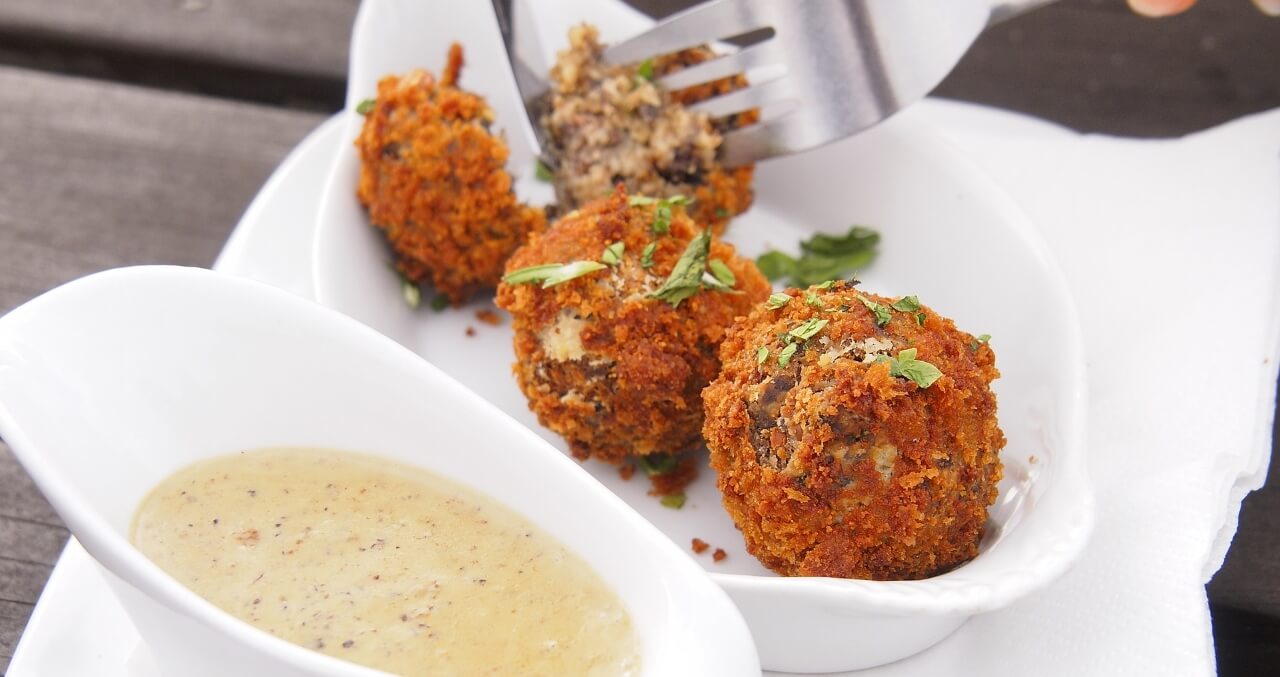 This food festival plays host to every kind of Scottish dish imaginable, including haggis, black pudding, and stovies. If you think you can handle it, there's even a haggis eating competition where contestants are challenged to eat 1lb of Scotland's national dish as fast as possible (which, it turns out, is not very fast).
For those who aren't such big fans of Scottish cuisine, there are plenty of international dishes on offer too, including burritos, pizza, and paella. And of course, it couldn't be truly Scottish without a range of breweries and distilleries in attendance, with whisky, gin, ales, ciders, craft beers and more available to taste and buy.
There's also live music, cooking demonstrations and entertainment for the whole family.
Bridport Food Festival
Considered one of the top market towns in the UK, Bridport in Dorset is well known for its thriving food scene, and there couldn't be a better showcase for it than the Bridport Food Festival. The festival takes an unashamedly local approach as a celebration of nearby food and drink producers and retailers, as well as restaurants, cafes and pubs in the area.
While the main event is a one-day affair arranged along the lines of most other festivals, what makes the Bridport Food Festival really special is that there are smaller events going on all week and taking place throughout much of the town. A range of local businesses who produce, serve or sell food take part in the festivities, with cooking classes, special menus, tasting events and more on offer.
Probably the best way to experience as much of this as possible is through the popular Bridport Taste Trail, where you can purchase a number of tokens to be exchanged for a range of taster dishes in local eateries.
This week of events culminates with the main Bridport Food Festival on Saturday, a large festival with stalls, cooking demonstrations, and entertainment for the whole family. This takes place alongside the Bridport Round Table Beer Festival too, where a huge range of real ales and ciders are available.
Pommery Dorset Seafood Festival
If you can't get enough of the "fruits of the sea", you'll love the Pommery Dorset Seafood Festival. Taking place on the historic harbourside of Weymouth, this free event is a love letter to the wide variety of dishes prepared from fish, shellfish and other aquatic morsels.
You'll find around 100 stalls serving all the seafood you could want, all of it fresh and much of it sourced from the local area. It's a great place to sample seafood you've never heard of or just savour old favourites as you relish the atmosphere of this fantastic festival.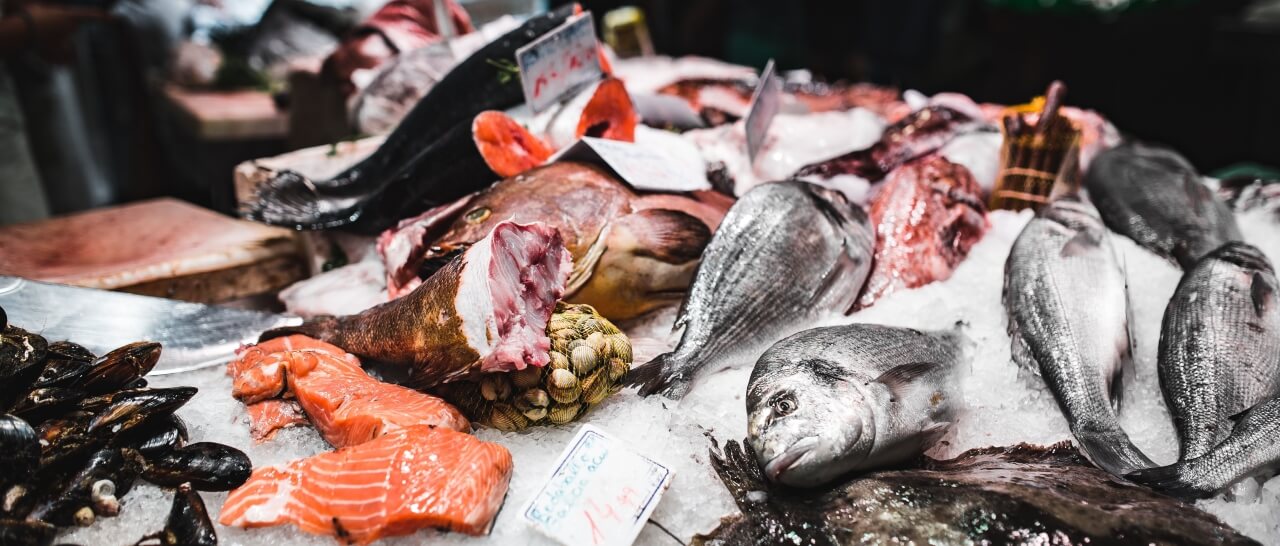 A range of seafood-related events are also on offer for the true enthusiast. There are cooking demonstrations and 'How To' sessions if you'd like to get better at making your own seafood dishes at home, as well as local and celebrity chefs giving talks, telling stories and answering questions relating to any aspect of preparing seafood.
Porthleven Food Festival
The port town of Porthleven in Cornwall has seen recent fame for its evolving food scene, and the Porthleven Food Festival is a great place to discover it for yourself. This free event draws around 30,000 people to Porthleven every year, and it's no surprise with everything going on here.
You'll get the opportunity to sample all kinds of delicious street food, as well as purchasing fresh and tasty produce from an assortment of traders. You'll also have a chance to discover Porthleven's local food businesses and what they have to offer.
If all this inspires you to work on your own cooking, there's also a Chef's Theatre where you can learn the secrets of great food preparation from a lengthy lineup of skilled chefs.
Even beyond the food, this event has a lot to recommend it. There's live music taking place both during the festival and after hours, as well as literary performances and film screenings. There's also plenty to do for the kids, with circus and craft workshops and live shows to watch, so they certainly won't find themselves bored either.
Great Dorset Chilli Festival
If you prefer your food to have a kick to it, you won't want to miss the Great Dorset Chilli Festival, an event revolving around chilli peppers and everything that can be done with them. Billed as "the hottest day out in Dorset", you'll find a range of mouth-searing meals on offer, as well as stalls selling seeds and accessories for growing and cooking with your own chilli peppers.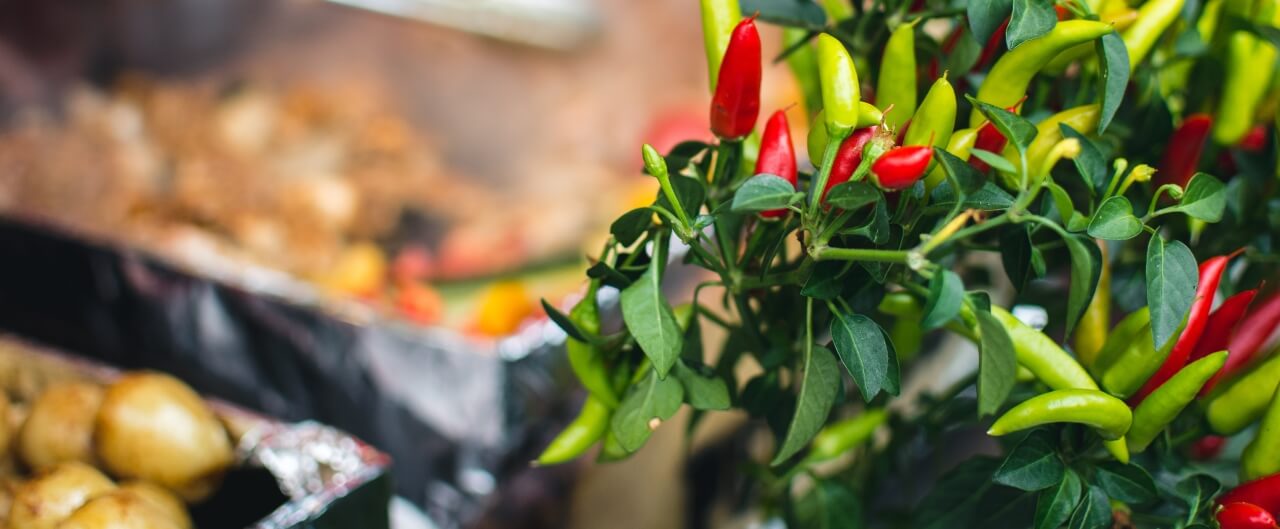 The festival is also notable for heated competition, with a range of contests taking place over its two-day timespan. The Chilli Cook-Off sees teams competing to prepare the best gallon of chilli con carne, and guests can even sample the entries by buying a spoon for charity. There's also the eye-watering Chilli Eating Competition, a chilli growing contest, and the Best Sauce Competition, where you can taste a variety of chilli-based sauces, chutneys and jams and vote for your favourites.
While the order of the day is clearly hot dishes such as curries and chilli con carne, there's an assortment of food options on offer, and even those who can't stand the heat will be able to find something to their taste.
With these food festivals and many others going on, it's clear that the UK is the perfect destination for a foodie holiday.