Dumfries and Galloway, Scotland

Holiday in Dumfries and Galloway
Dumfries and Galloway is a beautiful part of south west Scotland, located in the Southern Uplands. It's a perfect choice for a relaxing holiday with stunning woodland views all around and also ideal for anyone looking for an active holiday since it has some of the best mountain biking trails in the UK. Stranraer is the second-largest town in Dumfries and Galloway, Dumfries being the largest, and lies on the shores of Loch Ryan in the historic county of Wigtownshire. Stranraer boasts the hidden treasures of Castle Kennedy Gardens, one of Scotland's finest gardens, covering an impressive 75 acres in which to explore an interesting set of land sculptures created in the 1730s forming stunning patterns in the landscape.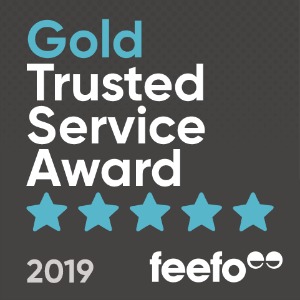 Rosewall Cottage
Rosewall Cottage is a cosy and romantic one-bedroom cottage set in an idyllic location in the peaceful Scottish village of New Abbey near Dumfries. The cottage is pet-friendly, so you can bring your dog with you to explore the village streets and surrounding countryside.

Craigbittern House and Cottage
Craigbittern House and Cottage comprise a large, luxurious Victorian house and a cosy, contemporary cottage both set in a superb position overlooking a gorgeous bay in the Solway Firth. The two properties can sleep a total of 13 guests, with 9 in the main property and 4 in the cottage.

Nertherwood Lodge
Netherwood Lodge sleeps 4 guests and has a spacious open-plan living area with a traditional wood-burning stove and underfloor heating, it is surrounded by unspoilt landscapes with the market town of Dumfries just a couple of miles away.

About Dumfries and Galloway
The beautiful town of Dumfries, the largest town in Dumfries and Galloway, is a historic market town on the mouth of the River Nith and home to Devorgilla Bridge, one of Scotland's oldest bridges. Dumfries was the final resting place of one of the most famous Scotsmen, poet and lyricist, Robert Burns. It was also home to the author JM Barrie who wrote Peter Pan, and, more recently, David Coulthard, the British Formula One racing driver.
One place to visit is the town of Dalbeattie, set in a wooded valley on the Urr Water in the historic county of Kirkcudbrightshire. Dalbeattie is home to Threave Garden and Estate, one of Scotland's most biodiverse nature reserves offering breathtaking views over the Galloway Hills and surrounding valleys, where you can see peregrine falcons, red kites and ospreys in flight. Just three miles from Dalbeattie lies Kippford, a narrow and pretty village on the Solway Coast and a great location for sailing.
Festivals include the Dumfries & Galloway Arts Festival held in September, the visual arts and crafts Spring Fling Open Studios during May and the Wigtown Book Festival in September and October.
For families and anyone young at heart, Mabie Farm Park is a family fun park complete with a boating pond, quad biking and a tearoom and gift shop.
For keen cyclists, 7Stanes is a series of world-class mountain biking centres with award-winning trails. 7Stanes (stane is the Scots word for stone) also offer a variety of routes for beginners and families. Dumfries and Galloway is known for its traditional Scottish breed of cows known as the Belted Galloway, so-called for the distinctive white fur belt around their middles. You might spot them grazing as you enjoy the views of this beautiful and interesting place.
Things to do in Dumfries and Galloway
5 Reasons to Book a Holiday in Dumfries and Galloway
1. Explore Threave Garden and Estate, one of Scotland's most biodiverse nature reserves, and its incredible collection of plants and wildlife. Visit Threave House designed in the Scottish Baronial style in 1871 with many rooms displayed as they were in the 1930s.
2. Children will love Mabie Farm Park, the family fun park where you can feed the animals, bounce on the jumping pillows, take a boat out on the boating pond and even try quad biking before having lunch in the tearoom.
3. There is something for everyone at Dalbeattie Museum with World War 1 and World War 2 exhibitions, vintage toys and technology and displays of antique radios, TVs, cameras and so much more.
4. History lovers may be interested to see the John Paul Jones Cottage Museum of naval history (which has nothing to do with Led Zeppelin!) The museum celebrates the birthplace and life of John Paul Jones, the Scotsman who went on to become considered the Founder of the American Navy.
5. See the stars above the trees in Galloway Forest Park. The park claims to be the largest forest in the UK and was the first area in Great Britain granted with Dark Sky Park status.