Many of the quietest beaches in Cornwall are absolutely stunning and a few are also slightly difficult to reach, which is why they are often so deserted. If you're on holiday in Cornwall and want an adventure to find a quiet oasis with beautiful sea views then some of these beaches are well worth a visit.
Beach etiquette is a beautiful thing, however many holidaymakers fail to grasp the basics. Many an afternoon of sunbathing and relaxation has been ruined by space invaders who seem to think you carried that parasol 1 mile specifically for their sole use and that the tiny bit of beach next to you is the perfect place to base themselves.
Space invaders aren't the only hazard you'll encounter on the average beach. There are, of course, the children whose mission in life is to slowly bury you alive as they run past screaming and kicking sand, not to mention what I call the 'wet dogs', the people who stride purposefully out of the sea to shake themselves off, precisely next to your sunbed. 
If you've been the victim of the sand kickers, the space invaders or any other type of anti-social mob lurking on Britain's beaches then this is for you. The quietest beaches in Cornwall will greatly reduce your likelihood of experiencing these summertime faux pas. 
The Quietest Beaches in Cornwall
1. Lankidden Cove

Lankidden Cove is a travellers secret paradise. The cove is reached by walking along the coastal path from Kennack sands for approximately 1 mile. The limited access ensures the cove remains deserted for much of the time.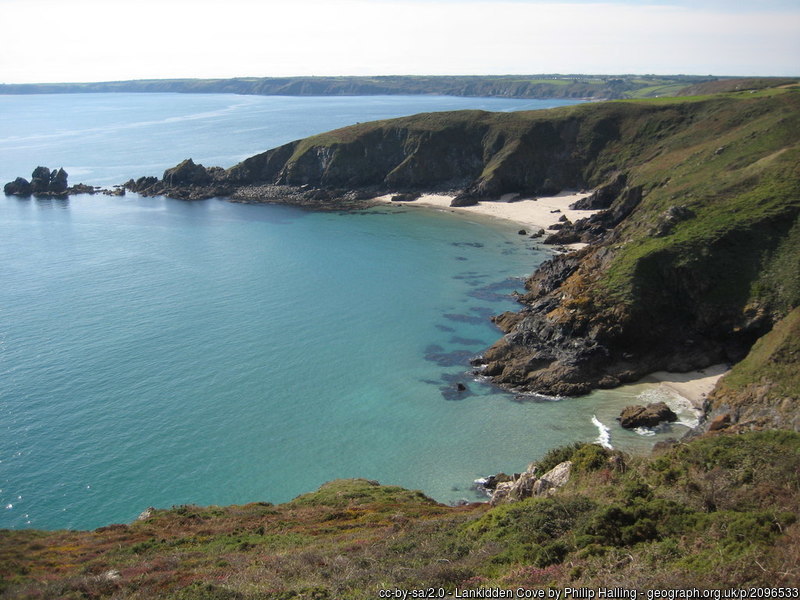 2. Lantic Bay
This sand and shingle beach is also tricky to reach making it the perfect spot for an afternoon of tranquillity. You really have to work for your reward for this one; the nearest parking is 20 minutes away so be prepared for a lengthy trek. With stunning scenery and turquoise waters this is the ultimate pilgrimage for couples looking for a romantic hideaway.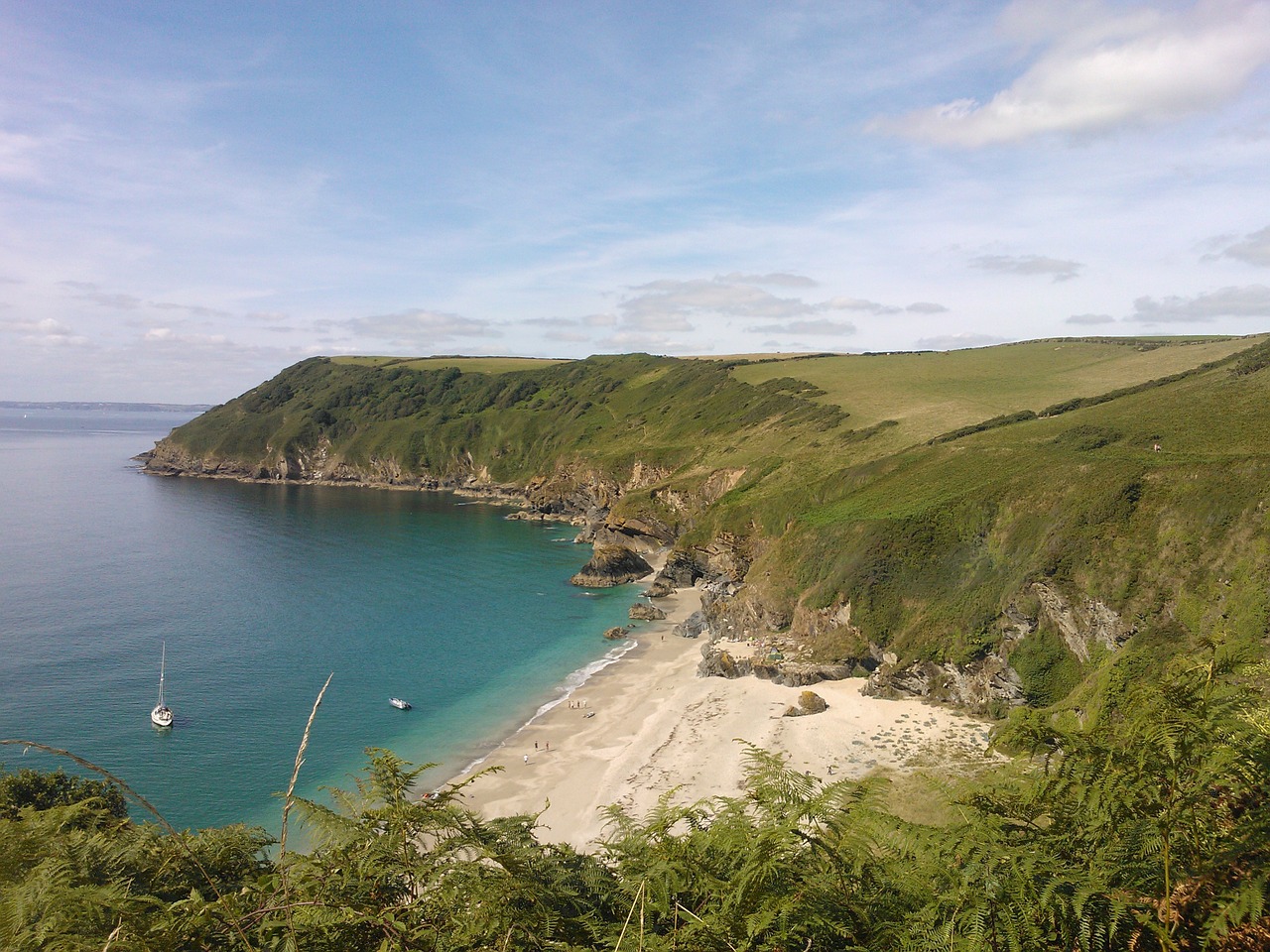 3. Kenneggy Sands
Kennegy Sands is an amazing stretch of sandy beach but reaching it is no mean feat. The journey takes around 20 minutes from Bessy's Cove and the final descent involves 2 chain ladders. There is also the possibility of being cut off by the tide so do check the tide times before embarking on this little adventure!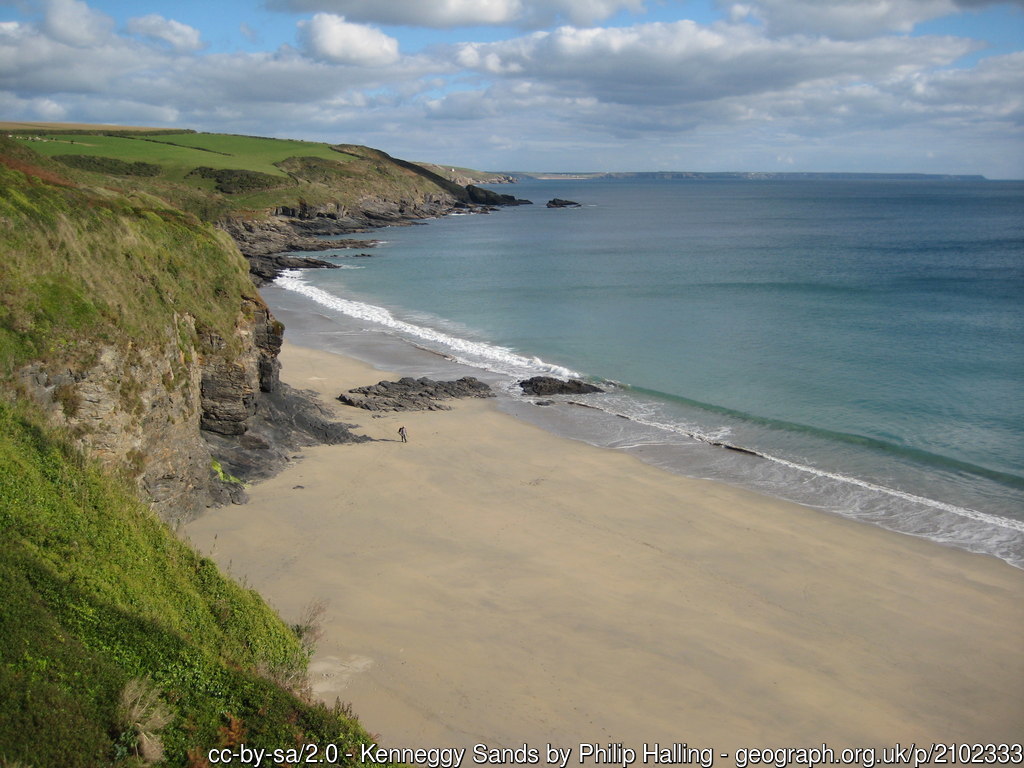 4. Pedn Vounder
Considered one of the most beautiful beaches in Cornwall, Pedn Vouder discourages visitors due to the scramble down to the beach. Surrounded by lagoons and heavenly scenery this is one of our favourite quiet beaches. We recommend parking at Porthcurno beach and walking from there.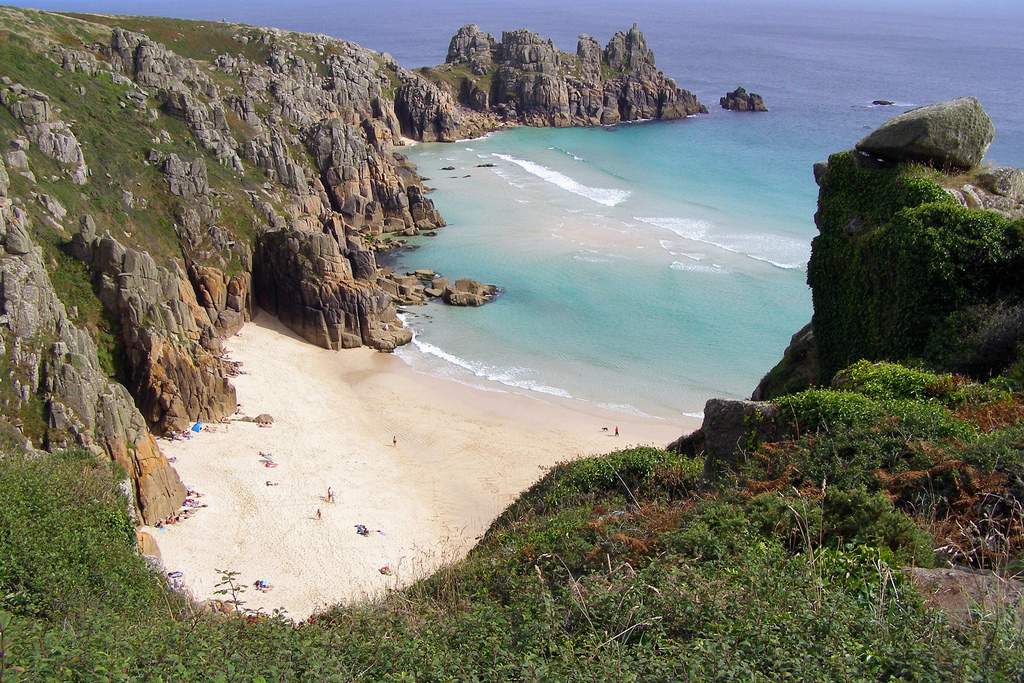 Credit: © Jim Champion, Pednvounder - CC license

5. Portheras Cove
Portheras Cove isn't easy to find hence the lack of crowds. Located in West Cornwall we recommend parking at the Pendeen Watch car park and walking from there. Seals like to hang around this particular beach which is an unexpected delight for wildlife enthusiasts.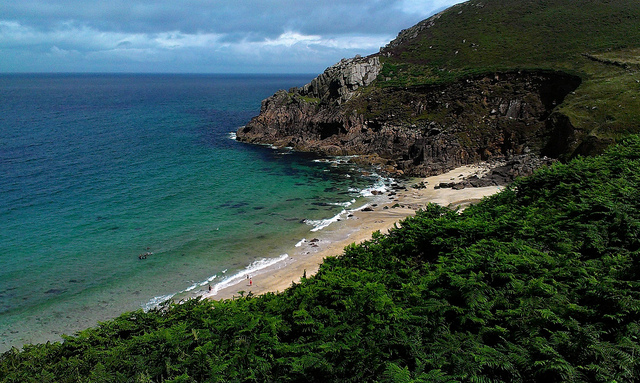 Credit: © Jim Champion, Portheras Cove - CC License 
The quietest beaches in Cornwall are just a tiny part of the attractions to be enjoyed in one of the most beautiful parts of the country. There are also many other wonderful beaches and coves with easy access that are an absolute pleasure to visit. Stay in a lovely Holiday Cottage in Cornwall, a luxury lodge or a simple caravan to explore this stunning place.