Foodies adore Devon, and it isn't hard to see why. The area is bursting with diverse flavours, abundant with rustic pubs and high-class restaurants, full of fresh ingredients and rich with history and tradition. What's not to love? Stay in one of our beautiful Devon holiday homes and explore the dining opportunities all around you…
Family-Friendly
If you're heading to Devon with the family, you won't want to miss these restaurants around Plymouth. Rockfish Seafood Restaurant offers some wonderful traditional delicacies including fish and chips, crab sandwiches and a selection of other dishes prepared from freshly-caught seafood. Alternatively, get your Italian fix at the Barbican Pasta Bar where meatballs, pizzas and pasta dishes are served.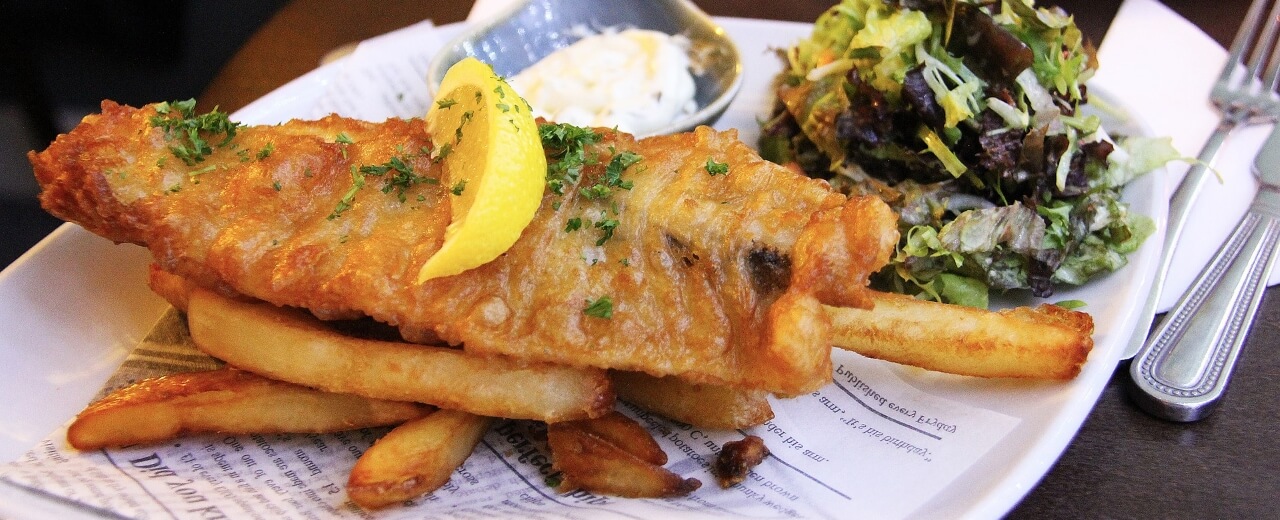 Another recommendation is The Mason's Arms, a pub owned by celebrity chef Mark Dodson. The pub serves high-quality dishes in a relaxed and laid-back environment – the perfect place to dine with the youngsters.
Fine Dining
There are plenty of fine-dining opportunities in Devon as the county is home to several world-class chefs. Michael Caines, Hugh Fearnly-Whittingstall and Mitch Tonks are just some of the area's celebrity chefs boasting their own restaurants and exquisite menus. Dine at the original River Cottage, the stunning Lympstone Manor or the family-friendly Rockfish restaurant – each serve exceptional cuisine and make for a wonderful evening out. If you're looking for a Michelin-star meal, you'll never be far from excellence when staying in Devon.
Authentic Dishes
A classic Devonshire cream tea is a popular choice if you're looking to find that real taste of Devon. Afternoon tea experiences can be found at The Dome Restaurant (among many other places), where the scenery is just as enjoyable as the freshly baked scones.

Other local favourites include Nettle Soup and Kiddley Broth, which are dishes often served as starters alongside a tough chunk of bread. For something a little more filling, try a Stargazy Pie – a traditional main meal made with pilchards (herring or mackerel can also be used), bacon, boiled eggs, white wine and onions. Another speciality is deep fried cheese served with gooseberry sauce – you will be able to find this (and many of the other local delicacies) at some of the Farmer's Markets in South Devon.
The area is also renowned for its drink – Scrumpy is the local apple cider and Plymouth gin is the preferred spirit. Find a rustic pub to sample these fantastically rich flavours.
Plan Your Dining Experience
Dine with the family…
Rockfish Seafood Restaurant
Sutton Harbour, 3 Rope Walk, Plymouth PL4 0LB
Tel: 01752 255974
Barbican Pasta Bar
40 Southside Street, Plymouth PL1 2LE
Tel: 01752 671299
The Mason's Arms
Branscombe Village, Branscombe EX12 3DJ
Tel: 01297 680300
Dine in Style…
River Cottage Kitchen
Trinity Square, Axminster EX13 5AN
Tel: 01297 631715
Lympstone Manor Hotel
Courtlands Lane, Exmouth EX8 3NZ
Tel: 01395 202040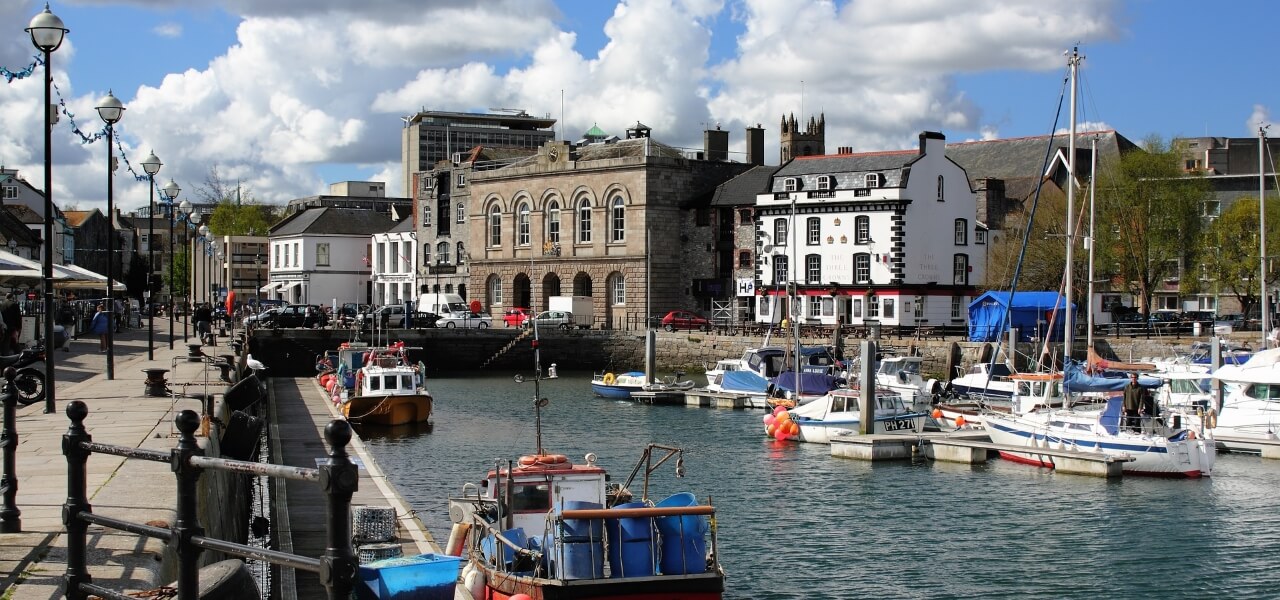 If you're on the lookout for holidays in Devon, we have an array of excellent properties that are sure to please any luxury-accommodation seeker. Ranging from quaint cottages to lodges and stylish apartments, each of the properties in our selection have beautiful décor and their own unique charm. Plus, they are all in great locations, which means you'll never be far from the fantastic restaurants that this area has to offer.