Limekiln Barn
Our first amazing luxury cottage is situated in beautiful Yorkshire, land of wonderful countryside, dramatic waterfalls and most importantly, the birthplace of the Yorkshire pudding. No wonder this area is affectionately known as 'Gods own country'.
Limekiln Barn leans nearer the traditional definition of 'cottage' and has all the mandatory features of a true rural sanctuary. The log burning stone fireplace, high ceilings with wooden beams and all-important chandelier (great for swinging, acrobatics and just hanging out) results in a wonderfully characterful and cosy relaxation area, perfect for unwinding.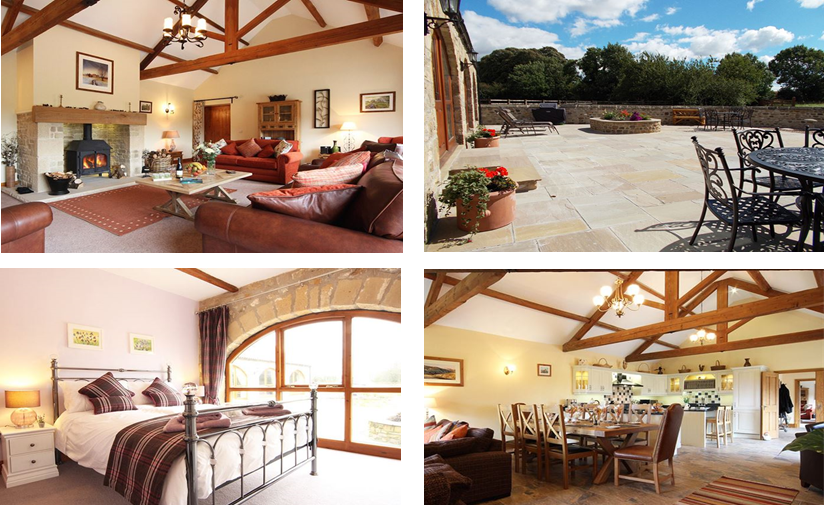 The kitchen, straight from the pages of a 'country home interiors' magazine has white, marble topped cabinets and an open plan layout featuring a quality oak dining table laid with the finest Denby cutlery (naturally) and an additional sitting area.

The best thing about this cottage?  The abundance of character and beautiful features such as these huge arch windows.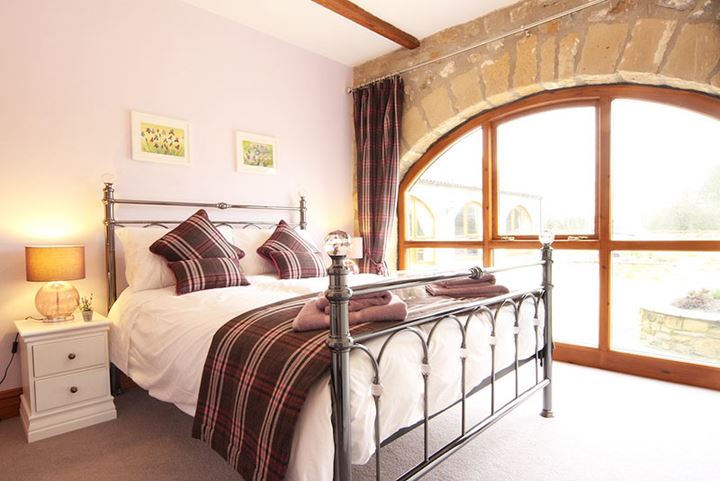 Pollyanna Cottage
This property is located in the Cotswold and fits in well amongst the regions' pretty churches, rolling countryside and picturesque houses dating back to the medieval era. Pollyanna Cottage, as the name suggests, is a fairy-tale inspired, Disneyesque creation and despite popular belief is not actually made out of gingerbread. For girlish frills, quirky touches and the background to your favourite storybook 'Pollyanna' is the perfect holiday escape.
The best thing about this cottage? The Garden. With foxgloves, a magnificent pink blossom tree and a myriad selection of plants and flowers, the Pollyanna's spectacular garden only serves to enhance the whimsical charm of this property.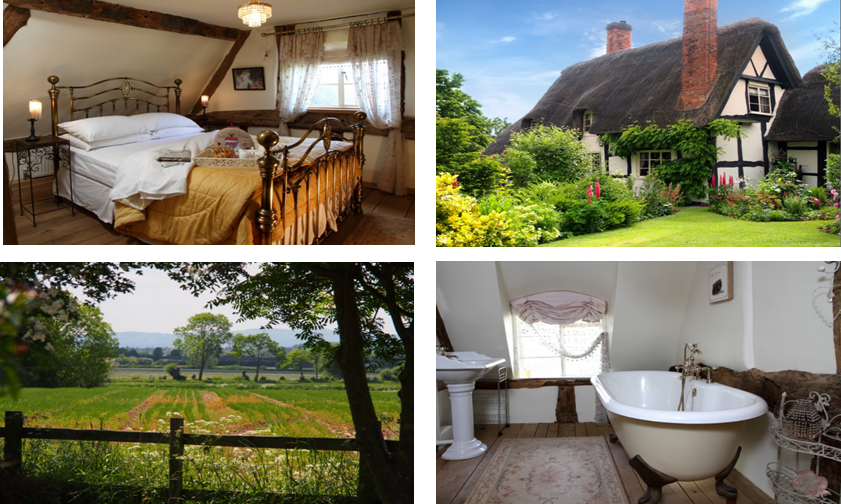 The Barn @ Rigg End
The Barn at Rigg End is situated near Pickering in Yorkshire, tucked away and secluded with only the sheep in the next field for neighbours. The Barn's kitchen, living and dining area is situated on the first floor in order to appreciate the stunning views. The peace and tranquillity of the area combined with the traditional, characterful charm of the barn makes this cottage the perfect property to enjoy a rural retreat.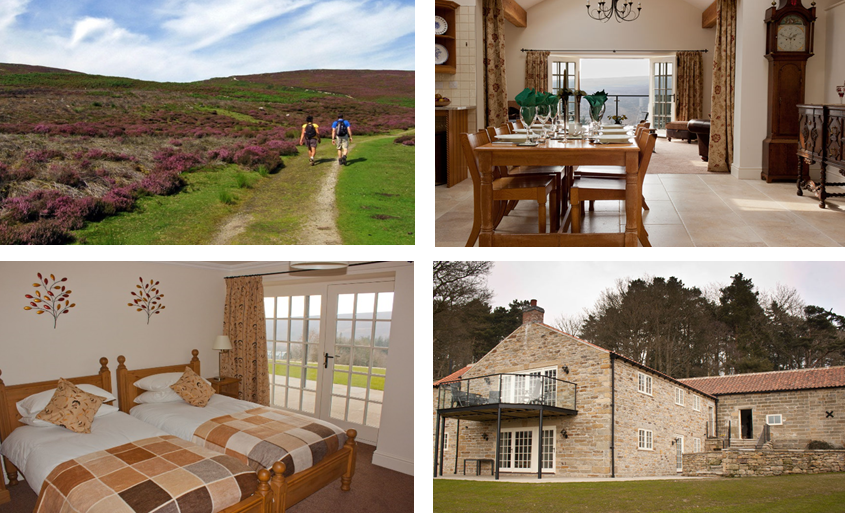 The best thing about this cottage? The outdoor balcony leading off the dining room where you can dine alfresco whilst taking in the beautiful countryside views.
Blue Reef Cottage
This cosy nook is located in the Outer Hebrides well off the trodden path. With not much else but the stars and the ocean, this cottage offers a true natural experience with the peace and tranquillity which comes from total seclusion. The cottage itself might be mistaken for a hobbit hole with its grass roof and stone walls or otherwise not spotted at all due to its natural camouflage. There couldn't be a prettier, quirkier property to enjoy a weekend escape.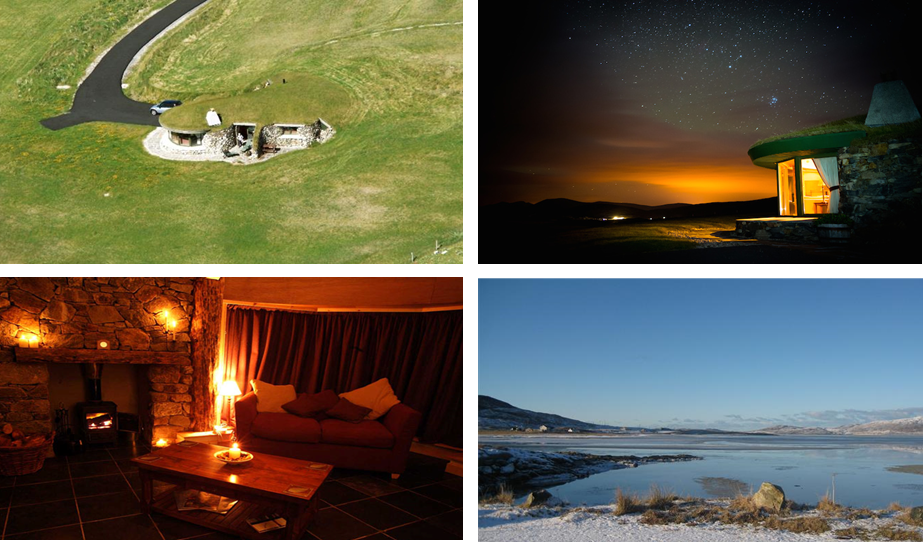 The best thing about this cottage? The total seclusion and beautiful views.
Like this blog? Leave a comment and let us know your favourite amazing cottage!