6 Guests,
1 Double,
4 Singles,
1 Bath
3 Bed Gold Caravan, Brynteg, Snowdonia
Snowdonia, North Wales
Located in the beautiful Brynteg Coastal & Country Retreat in the foothills of Snowdon in North Wales, this superb 3-bed modern caravan is the perfect accommodation for a relaxing break or an action-packed getaway, with the Snowdonia National Park right on your doorstep.
Special Offer
20% Off at Brynteg, Littondale, Par Sands, and Pentire
calendar_today 2020-06-01 - 2020-07-31
Until 31st July 2020
Special Offer
20% Off at Brynteg, Littondale, Par Sands, and Pentire
calendar_today 2020-09-08 - 2020-12-31
Until 31st December 2020
Property details
THE RESORT
The fantastic 5-star Brynteg Coastal & Country Retreat is a scenic escape in the foothills of Snowdon, offering easy access to the rugged natural beauty of Snowdonia National Park. There's plenty to do within the resort, too, with on-site activities and entertainment alongside all the convenient facilities you could want on your holiday. Brynteg boasts a superb leisure centre where guests have access to an indoor swimming pool complete with a sauna and steam room, as well as a fully equipped gym and a relaxing spa with 4 treatment rooms available. And if you're looking to stay active on holiday, don't miss out on the indoor tennis and badminton courts either.
THE CARAVAN
The Gold caravan offers all the spacious modern comfort you could want in a holiday home. Sleeping up to 6 people in 3 bedrooms, it's the perfect place for a family or group of friends to take a break. The open plan living area offers ample room to relax in front of the flat screen TV with DVD player. You can also cook up a delicious meal in the handy kitchen area, with its fridge-freezer, oven, microwave, and all the crockery and utensils you could need, and the 4-seater dining table makes for an excellent place to sit and eat together. These caravans come with a designated parking space and are equipped with central heating and double glazing.
ACTIVITIES
The park runs a regular program of activities throughout the school holidays, with limited weekend activities available at other times. Activities which might be scheduled during your visit include: archery, fencing, climbing, zorbing, pool kayaking, robin hood juniors, raft building, pana soccer, clown academy, aeroball and disc golf. On top of this Brynteg often put on events and entertainment with a great line up of comedians, magicians, festive celebrations, and more. Check in with us to see what's happening during your stay.
RESTAURANTS
Brynteg also provides some fabulous restaurant facilities including The Country Club, which serves a varied a la carte menu and also has an over-21s area offering a delicious selection of cocktails and craft beers. There's also The Old Boat House restaurant, serving pizzas, pasta, and steaks (limited opening hours outside peak season).
6 Guests,
1 Double,
4 Singles,
1 Bath
Choose my holiday
Sorry this property has a maximum of 6 guests.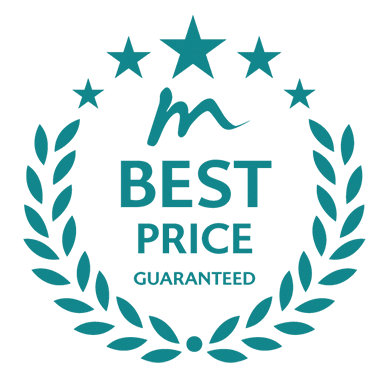 Important information
7-night breaks can be booked starting on a Friday, Saturday, or Monday. 3-night breaks can only be booked starting on a Friday and 4-night breaks can only be booked starting on a Monday.
No commercial vehicles may be parked onsite.
Children's scooters are not allowed on park.
Towels are not included but are available to hire.
4pm check-in - 10am check-out.
Layout
Open Plan Living/Dining Area
Happiness is booking my holiday
Other properties you might like
chevron_left chevron_right