6 Guests,
3 Double,
0 Singles,
3 Bath
3 Bedroom Apartment, Lews Castle, Stornoway, Isle of Lewis
Stornoway, Isle Of Lewis
Book this beautiful apartment based on the mezzanine floor of Lews Castle, situated on the Isle of Lewis in the Scottish Outer Hebrides, with a convenient location in the main town of Stornoway. All 3 double bedrooms come with private en-suite bathrooms, making this a great option for multiple couples.
Property details
Try something different and book a stay in the Hebrides in a beautiful Victorian castle. Lews Castle has a traditional exterior dating back to 1844 and is currently being restored to its former glory. The restoration plans include creating a museum and archive extension and general repair work on the historic interior.
Despite the traditional setting, the amenities and facilities at Lews Castle are very modern with free Wi-Fi and a flat screen TV included in every apartment. The furniture has all been locally sourced including the Harris tweed on the beds. Each apartment is unique and retains the opulent character of the castle. All apartments come with luxury toiletries, linens and towels. The 3 bedroom apartment comes with 3 double bedrooms, 3 en-suite bathrooms, a fully equipped kitchen and a living area. The apartment is based on the mezzanine floor with garden views from at least 1 room.
6 Guests,
3 Double,
0 Singles,
3 Bath
Choose my holiday
Sorry this property has a maximum of 6 guests.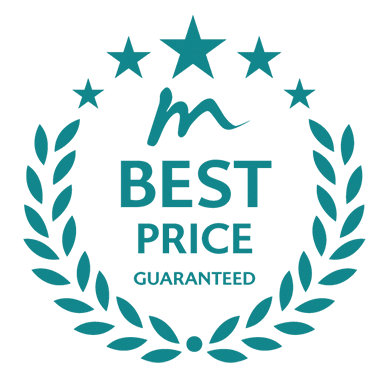 Important information
Please note, all accommodation photos are indicative of the style at Lews Castle. Consequently, the images may not reflect the final interior design
What can I do?
Carloway Broch
Carloway Broch is a well preserved historic relic dating back to the Iron Age. A broch is a type of stone tower with hollow walls and was often used in defence.
The remains of the broch illustrate the region's strong historic heritage. If you want to visit this fascinating stone tower, you'll need to head to the west of the island where it is situated on a steep slope.
Bosta Beach
Bosta beach is amazingly beautiful with large expanses of Caribbean-style white sands and blue ocean. Due to the remoteness of the island, you'll often find yourself all alone with no-one else to share this wonderful piece of paradise. Nearby, on the edge of the beach, there is a reconstruction of the Iron Age settlement, which is great for learning about the island's heritage and well worth a visit.
An Lantair Gallery
An Lantair is a centre of creativity for the Outer Hebrides. The gallery has a theatre, cinema, dance studio, concert hall and an art gallery. Head to the An Lantair website to see upcoming performances and art exhibitions.
Uig Sands
Uig Sands is an incredible beach which stretches out for miles upon miles with white sand and turquoise sea. If it wasn't for the weather, you'd hardly believe you were in the UK. It is on this very beach where the famous Lewis chess pieces were discovered, each highly intricate and carved out of walrus tusks of all materials.
Surfing
Lewis has some of the best surfing conditions in Europe. For beginners or surfers wanting some extra coaching head to Surflewis Surf School based in Stornoway. The school offers lessons in surfing and stand up paddle boarding and has equipment available to hire.
Sailing
The Isle of Lewis is ideal for sailing, Falmadair operates a charter boat service and the Stornoway Sailing Club is great for dinghies and keelboats. A company called Seatrek, based in Uig, offers fantastic day trips to some of the most remote islands such as St Kilda or Flannans in a rib boat.
Horse Riding
There is nothing quite like riding along a deserted beach on horseback. The Lewis and Harris riding club is a great place to meet like-minded riders and is based not far from Stornoway. The school hosts equestrian events throughout the year as well as horse shows.
Callanish Standing Stones
The Callanish stones are Lewis' answer to Stonehenge. The stones date back to the Neolithic era and were used in rituals during the bronze age. With no areas roped off and hardly any visitors, the stones are a must visit island attraction and have a mythical atmosphere. The visitor centre is open all year and has a café, handy for lunch.
Happiness is booking my holiday
Other properties you might like
chevron_left chevron_right