West Bay Cottages

About the Resort
If you're looking for a break where you can really relax and come back feeling totally refreshed, there's no better place to do it than the beautiful Isle of Wight, and West Bay Cottages in Yarmouth offers everything you need to truly unwind. Perfectly suited for an active and exciting holiday, or alternatively one spent sitting back and relaxing, this superb resort offers a wide range of top-tier facilities and activities to ensure there's something for everyone.
The attractive New England-style cottages at West Bay offer welcoming accommodation with all the conveniences and comfort you'd expect, and range from 3-bedroom properties with room for up to 5 or 6 guests all the way up to 5-bed holiday homes where a group of up to 9 can stay. With fantastic accommodation and all the on-site amenities you could hope for, it's an ideal home from home on the Isle of Wight.
Things to Try
For Food and Drink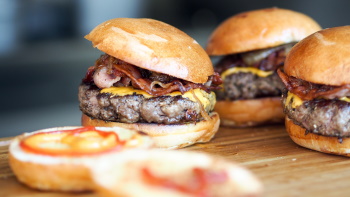 Enjoy a delicious meal in the unique setting of The Cow, a converted Swiss barn turned restaurant, or head to the train-themed Off the Rails. If you'd prefer to cook for yourself, the superb farmers' markets in Ryde and Newport give you the chance to pick up a variety of fresh local produce.
For Attractions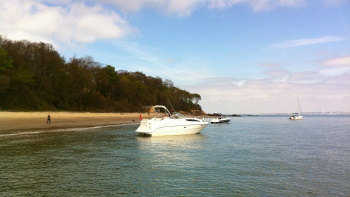 With gorgeous beaches everywhere, the Isle of Wight is great for seaside trips. Compton Bay is an unspoilt stretch of sand known for dinosaur fossils, Freshwater Bay is perfect for rockpooling, and Alum Bay has famous coloured sand cliffs and views of the Needles rock formations.
For Activities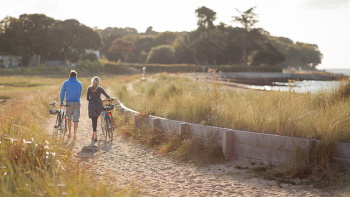 With over half of the Isle of Wight an Area of Outstanding Natural Beauty, and hundreds of miles of footpaths and cycle paths, why not explore the landscapes by foot or by bike? And if you love fishing, there's lots of reservoirs, ponds, and streams, as well as the sea, to cast your line.