Tamar View Holiday Park

About Tamar View Holiday Park
Tamar View Holiday Park is a tranquil, scenic destination located in Cornwall, close to the border with Devon, in the tranquil hamlet of St Ann's Chapel. An ideal place for a rural escape, this resort boasts spectacular views across the Tamar Valley Area of Outstanding Natural Beauty, and is within easy reach of the rugged charms of Dartmoor National Park. You'll also find yourself conveniently located to take a day trip to explore Cornwall and Devon's south coasts.
We offer an exclusive property for peaceful breaks in this superb location. Enjoy a stay in a comfortable modern 2-bedroom caravan, sleeping up to 4 guests, with plenty of room to unwind and stunning views from the decking area outside. Whether you're looking to see the sights, get active hiking or cycling, or just sit back and relax in unspoilt surroundings, Tamar View makes for an ideal destination.
Create Incredible Memories
For Food and Drink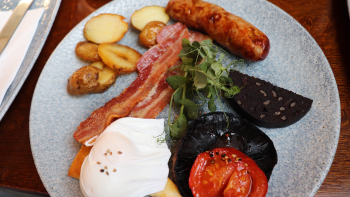 Nearby Tavistock has plenty of tempting eating options, including traditional British breakfasts and lunches at Bob's East End Café, contemporary dining at Taylors, and quality pub food at the Cornish Arms. Of course, plenty of great cafes are also scattered throughout the Tamar Valley area and Dartmoor National Park.
For Attractions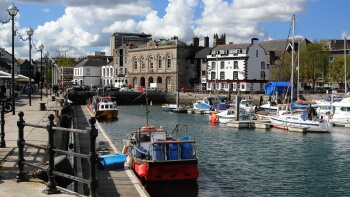 The historic port city of Plymouth is not far away. You can spend some time exploring its rich maritime heritage, enjoy the open green space of Plymouth Hoe which overlooks the waterfront, or visit more modern attractions such as the Drakes Circus shopping centre or the National Marine Aquarium.
For Activities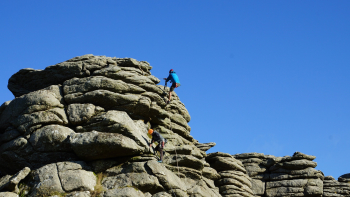 Endless country landscapes await you with plenty of opportunities to get active with bracing countryside hikes and scenic cycling trails. Dartmoor offers a huge range of trails, and just over 3 miles from the holiday park you'll find Tamar Trails, compromising over 15 miles of dedicated mountain biking trails.