Scottish Castle Apartments

About the Resort
For a real taste of luxury in a truly unique setting, the Scottish Castle Apartments in the Outer Hebrides cannot be beaten. Located in Stornoway on the Isle of Lewis, this restored 19th-century castle is surrounded by acres of gorgeous landscape gardens, with a striking exterior constructed in the Gothic Revival style. The building and its surroundings have a unique historical charm, the perfect setting for a genuinely memorable getaway.
The castle plays host to a range of characterful apartments, available with 1, 2 or 3 bedrooms and suitable for 1 – 6 guests each. They come complete with all the modern conveniences you need for a self-catering holiday, with fully equipped kitchens, flat-screen TVs and free Wi-Fi. The furnishings and décor are inspired by the magnificent surroundings of the castle and sport many traditional Scottish touches that are certain to delight you throughout your stay.
Please note: due to the COVID-19 pandemic, the attractions and amenities shown below may be closed or only offering a limited service. Please check their individual websites or call them ahead of time to avoid disappointment when visiting.
Create Incredible Memories
For Food and Drink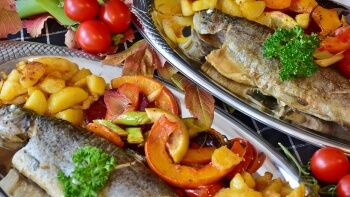 There's plenty of places to stop off in nearby Stornoway for a taste of something special. Take a trip to Digby Chick for some fresh, locally caught seafood, or pick up traditional fish and chips from Cameron's Chip Shop. For light lunches, cakes and coffee in a modern setting, try Artizan.

For Attractions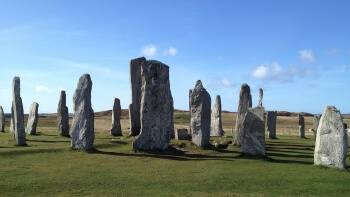 A large part of the Isle of Lewis's appeal comes from its incredible historical sites. Visit a primitive hut dating back to the Iron Age in Bosta, see an impressive roundhouse (or 'broch') from the same era in Corloway, and take a look at the ancient standing stones in Callanish.

For Activities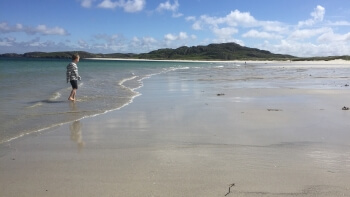 The Isle of Lewis boasts some striking beaches which make the perfect place for a relaxing walk. Uig Sands is a beautiful coastal destination which is certainly worth a visit, as is Bosta Beach in Great Bernera, which is also the site of a range of fascinating archaeological finds.