John O'Groats Lodges

About the John O'Groats Lodges
Famous for being the most northern point on the British mainland, the striking rural scenery of John O'Groats makes for a truly unique getaway. Our John O'Groats Lodges are right on the coastline, offering views over John O'Groats Harbour and the rocky Scottish shores alongside it. The friendly village offers everything you need for a self-catering holiday, even as you lose yourself in the enchanting remoteness of this beautiful locale.
Check into a stylish apartment with all the modern conveniences you could need, or really immerse yourself in the rural atmosphere with a stay in a Scandinavian eco-lodge with sweeping oceanic views. Either way, this is the perfect place to get away from it all – you can explore the peaceful Caithness countryside, watch some wonderful wildlife, hike or cycle along the rugged coastline, or simply unwind in a breath-taking natural setting.
Please note: due to the COVID-19 pandemic, the attractions and amenities shown below may be closed or only offering a limited service. Please check their individual websites or call them ahead of time to avoid disappointment when visiting.

Create Incredible Memories
For Food and Drink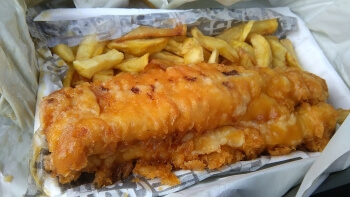 There are some great places for food and drink without even leaving John O'Groats. Try the Puffin Croft Farm Shop for homegrown produce and baking. For takeaway fish & chips, burgers and more, stop by the Cabin, and visit Stacks Coffee House & Bistro for light meals and tasty drinks.

For Attractions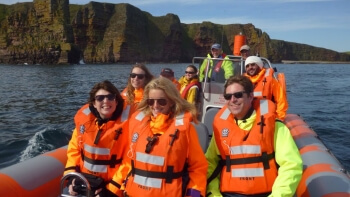 Don't miss out on the striking coastal castle ruins known as Castle Sinclair Girnigoe - actually the remains of two separate castles, one from the 15th century and one from the 17th. And you can explore the coastline further on a brilliant boat tour with Caithness Seacoast, based in Wick.

For Activities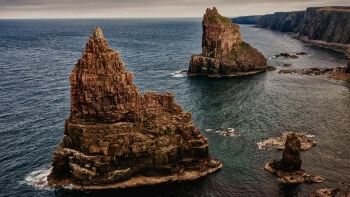 Coastal walks amid windswept surroundings are the order of the day here. Wander over to the nearby Duncansby Head, with its beautiful lighthouse and stunning sea stacks which jut upwards from the water, or simply explore the coast on your own terms and lose yourself in the scenery.