John O'Groats

Famous for being the most northern point on the British mainland, the striking rural scenery of John O'Groats makes for a truly unique getaway. Our accommodation here is right on the coastline, offering views over John O'Groats Harbour and the rocky Scottish shores alongside it. The friendly village offers everything you need for a self-catering holiday, even as you lose yourself in the enchanting remoteness of this beautiful locale.
Check into a stylish apartment with all the modern conveniences you could need, or really immerse yourself in the rural atmosphere with a stay in a Scandinavian eco-lodge with sweeping oceanic views. Either way, this is the perfect place to get away from it all – you can explore the peaceful Caithness countryside, watch some wonderful wildlife, hike or cycle along the rugged coastline, or simply unwind in a breath-taking natural setting.
Things to Try
Ferry trips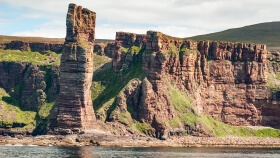 With John O'Groats Harbour just a minute's walk from your door, why not set out upon the waves? Enjoy a day trip to the Orkney Islands, with their scenic landscapes and historic settlements, or take a wildlife cruise and get a chance to spot seals, seabirds, dolphins, whales, and more.

Dunnet Head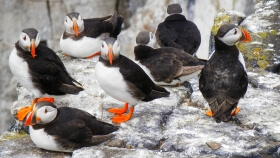 The largest RSPB reserve in the UK, Dunnet Head is a fantastic place to view a wide variety of bird life, including puffins, guillemots and fulmars. During spring and summer you'll see a number of species assembled in bustling breeding colonies, and you may even see their chicks growing up.

Pulteney Distillery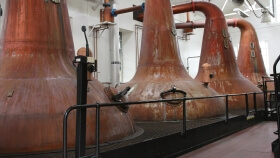 The home of Old Pulteney's range of Scotch whiskies, this fantastic distillery, based in the seaside town of Wick, is not to be missed. Take a tantalising tasting tour and learn how the drink is made from start to finish, concluding of course with a dram or two for yourself.

Castle & Gardens of Mey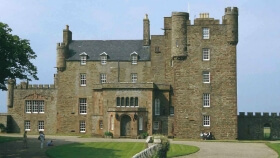 This incredible 16th-century castle, which had fallen into a derelict state, was rescued in 1952 by Queen Elizabeth the Queen Mother and restored as a holiday home. It's now open to the public, and this spectacular castle and its beautiful gardens are definitely well worth a visit.

Create Incredible Memories
For Food & Drink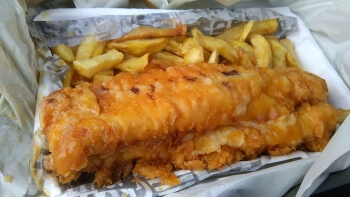 There are some great places for food and drink without even leaving John O'Groats. Try the Puffin Croft Farm Shop for homegrown produce and baking. For takeaway fish & chips, burgers and more, stop by the Cabin, and visit Stacks Coffee House & Bistro for light meals and tasty drinks.

For Attractions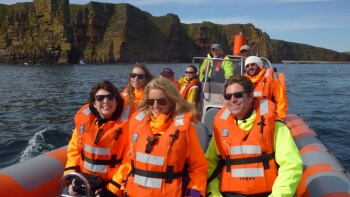 Don't miss out on the striking coastal castle ruins known as Castle Sinclair Girnigoe - actually the remains of two separate castles, one from the 15th century and one from the 17th. And you can explore the coastline further on a brilliant boat tour with Caithness Seacoast, based in Wick.

For Activities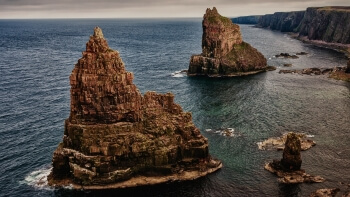 Coastal walks amid windswept surroundings are the order of the day here. Wander over to the nearby Duncansby Head, with its beautiful lighthouse and stunning sea stacks which jut upwards from the water, or simply explore the coast on your own terms and lose yourself in the scenery.