Five Valleys Aparthotel

On a budget but keen to explore the Cotswolds? Then a stay in one of the Cotswolds holiday apartments at Five Valleys Aparthotel is for you. Stroud is a popular and bustling market town, famous for its Saturday Farmers' Market and renowned for its thriving arts and crafts scene. Nestled into the Five Valleys, there are almost endless walking routes starting right at the front door, making this the perfect base from which to explore the area on foot or by car. With a range of accommodation available, it's ideal for solo travellers, couples or groups, and some apartments are dog-friendly.
The accommodation comes complete with all the modern conveniences you'd expect, including flatscreen TVs and dishwashers, as well as a handy kitchen area with an induction hob, microwave, kettle, toaster, and fridge with ice box, great for self-catering.
One of the best things about these Cotswolds holiday apartments is the flexibility and convenience on offer. Whatever your holiday needs, you're sure to find one of the 15 rooms here – each with its own unique character – suitable for your needs. Book an apartment for as short or as long a stay as you like. If you're part of a larger party, you'll find that some apartments are linkable to create a larger living space. A ground-level accessible apartment can be booked if needed. With dog-friendly options available, you're also welcome to bring along the family pet.

Please note: due to the COVID-19 pandemic, the attractions and amenities shown below may be closed or only offering a limited service. Please check their individual websites or call them ahead of time to avoid disappointment when visiting.

What to Do in the Cotswolds
Need some ideas for what to do in Stroud, the Five Valleys, the Cotswold Edge and the Severn Vale? Hotcotswolds.uk has you covered, with its guides to where to eat and drink, activities and attractions worth visiting, and upcoming events, perfect for planning a break in the Cotswolds.

Create Incredible Memories
For Food and Drink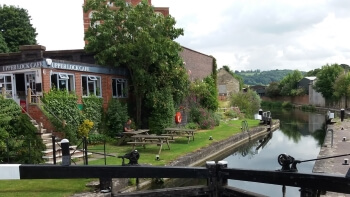 Just a short distance away you'll find the Lock Keeper's Cafe, a perfect spot for a drink and a snack next to the canal. For dinner, why not try some authentic Italian food at Sorrento Restaurante & Pizzeria, or else head to Birch or No 23 Bar and Bistro?

For Attractions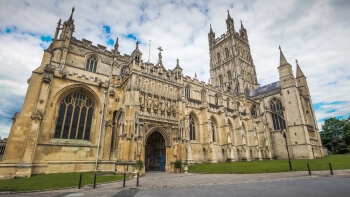 The city of Gloucester is less than a half-hour drive away, with all sorts of things to do and see – why not visit the incredible cathedral and see amazing aircraft at the volunteer-run Jet Age Museum? Or you could take a guided tour of the 11th-century Berkeley Castle in the town of Berkeley.

For Activities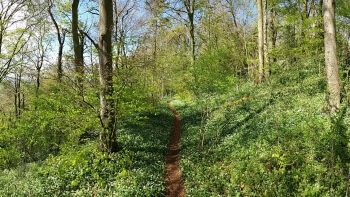 With the natural beauty of the Cotswolds all around you, there's no lack of places to go for walks, cycling trips and sightseeing. See the best the area has to offer with a walk along the Cotswold Way, a 100-mile trail that you can join just a 15-minute stroll from the hotel.