Fantastic Self-Catering Herefordshire Holiday Properties

If one of your main holiday accommodation requirements is self-catering, Herefordshire is an ideal destination – and here at Michael Paul Holidays, we're happy to help you find the property of your dreams.
Located in the idyllic countryside, this charming county is the perfect mix of scenic and historical. With the Malvern Hills to the east, the Wye Valley to the south and the River Wye flowing through its untouched woodlands and impressive limestone gorges, it's no wonder the latter two landscapes have been officially designated Areas of Outstanding Natural Beauty. And with a lovely selection of cycling and walking trails suitable for all abilities and ages, experiencing these gorgeous views firsthand is a breeze.
A visit to any one of the county's quaint, quiet villages will have you feeling as though you've stepped into a past world. Whether you're wandering through Tudor towns or browsing one of the many traditional markets to find something local and natural to make for dinner (ideal for our properties that are self-catering), Herefordshire is a breath of fresh air for those accustomed to busy modern life. Step into a simpler time to recharge and get away from it all.
Here at Michael Paul Holidays, we want to help you find the holiday property that has all the amenities you need – after all, even a home away from home should be where the heart is.
WHAT TO DO
Stupendous Scenery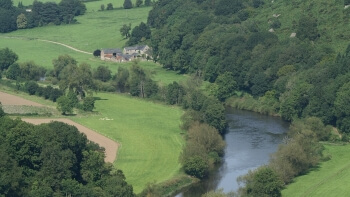 From the soft rolling hills of the Golden Valley to the majestic River Wye, and from striking limestone gorges to wondrous woodlands, Herefordshire is not lacking in breathtaking natural wonders. A visit here guarantees you gorgeous views, fantastic photo opportunities and a lovely backdrop for walks and cycle rides.
Vivid Villages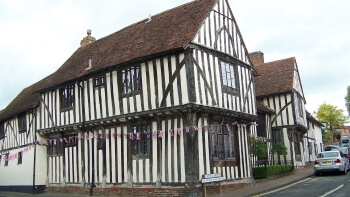 This county is known for its quaint villages. From stores to food to markets, local businesses are peppered with a unique flavour and character you can't get anywhere else. Looking to book one of our fantastic properties that is self-catering? Herefordshire offers some of the most delicious independently-run restaurants around. Once you've got your shopping done, keep an eye out for the black-and-white Tudor cottages that are dotted around. A visit to any of one these scenic towns will immerse you in a rich and varied history unlike any other.
Provocative Past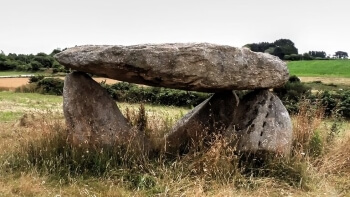 Herefordshire's heritage is everywhere you look. Its most well-known attractions are a Neolithic burial monument called Arthur's Stone and Dore Abbey, a twelfth-century monastery turned church. As you discover all the cottages, and country estates and medieval castles you can find nestled in this county, you will feel as though you're travelling back in time.

WHERE TO GO
Black and White Trail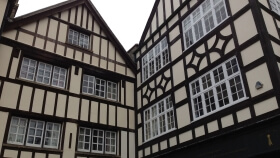 For some of the best examples of Tudor cottages, follow the aptly named Black and White Trail. These buildings are black and white due to their construction method: half-timbering. The wooden framework is visible on the outside, making for gorgeous houses well worth a visit.

Goodrich Castle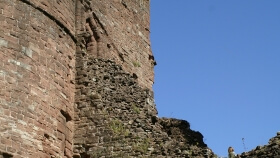 This imposing and impressive fortification is a Norman medieval castle that casts its eye over the River Wye. Its original purpose was to protect the river's most important crossing point. Despite having falling into ruin, much of the castle is still in very good shape. Come for an almost tangible, evocative atmosphere and stunning views.

Hereford Cathedral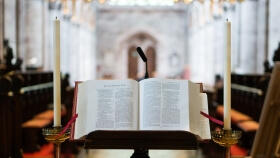 Dating back to 1079, this cathedral is home to the Chained Library, with its books shackled to the shelves, and the Mappa Mundi, the largest extant medieval map. The stained-glass windows and intricate architecture add to this impressive church's beauty.

Chase Distillery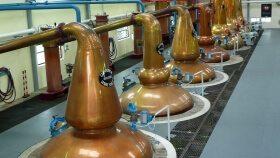 If you prefer self-catering, Herefordshire is sure to tempt you to go out for a drink at the family-run Chase Distillery. The ingredients and alcohol are both produced on site. Come for a tour and stay for the samples of potato vodka, gin and cider.

Need more information or know you're ready to book your Herefordshire holiday? Contact one of our team members by calling 01275 371133.