London and the Home Counties

Holiday in London and the Home Counties
Whether you prefer the hustle and bustle of vibrant city living or the tranquility of scenic countryside surroundings, a break in London and the Home Counties is sure to have something for you. There's no end of variety on offer when you take a break here, with events and attractions to suit every taste. The Home Counties - Berkshire, Buckinghamshire, Essex, Hertfordshire, Kent, Surrey and Sussex - are the counties that surround London, having historically helped to shape, and been shaped by their proximity to, the country's capital. Each of them has its own unique identity with something special to offer, so you can be sure of a great holiday no matter which you choose to visit.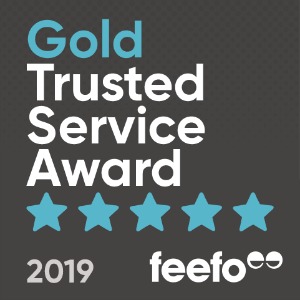 About London and the Home Counties
A visit to London and the Home Counties offers countless opportunities and experiences of everything that makes England so appealing. If you're looking for engaging culture and delicious cuisine, you'll have no trouble finding it. There's beautiful countryside, modern city living, and amazing coastal surroundings. If you'd like to delve into the past, take a trip to the many museums, castles, manor houses, and even sites dating back to the Stone Age.
London, the country's capital, needs no introduction, with countless things to see and do, from West End theatre shows to historic places of interest such as the Tower of London to the amazing London Eye and a large choice of incredible restaurants and eateries. There's always something happening and something new to discover in this world-class city.
Not far from London is Kent, known as the 'Garden of England' for its orchards, farms and countryside views, Kent also boasts a spectacular coastline, with some of the best beaches in Europe. You can tour some incredible historic castles and palaces, like the distinctive Royal Pavilion in Brighton, East Sussex, which has to be seen to be believed. Sussex is made up of the counties of East Sussex and West Sussex, this area is known for the gorgeous South Downs National Park, as well as the UK's sunniest stretch of seafront in the spectacular resort town of Eastbourne.
Berkshire is the regal yet rural county boasting beautiful gardens and parks as well as countless acres of unspoilt countryside to explore. It's home to the royal residence of Windsor Castle, as well as the famous Ascot Racecourse. Beautiful Buckinghamshire boasts more National Trust properties than any other county in England, with many elegant manor houses and splendid natural areas (particularly the gorgeous Chiltern Hills).
The county of Essex provides a range of different things to do, with bustling towns, peaceful villages, historic manor houses and gardens, and 350 miles of amazing coastline (the most of any county in England). The county of Hertfordshire has a storied history and all sorts of places to visit. See stately Knebworth House and its gardens, meet amazing animals at Paradise Wildlife Park, and don't miss St. Albans Cathedral. The leafy locale of Surrey offers splendid countryside and woodland, including the Surrey Hills Area of Outstanding Natural Beauty. Stop off at Denbies Wine Estate, the largest vineyard in the UK. The Home Counties provide the perfect place to holiday near coast or countryside, with the sparkling capital city of London near enough for day trips.

Things to do in London and the Home Counties
5 Reasons to Book a Holiday in London and the Home Counties
1. When you stay in the Home Counties you're only a train ride from the capital where you could explore the history of the Tower of London, see a West End show, ride the London Eye or visit the London Dungeon and Madame Tussauds, and so much more.
2. Walkers and nature-lovers will enjoy the beauty of the countryside and dramatic cliffs of the South Downs, the beaches at Deal or Whitstable or take in the stunning views of Canterbury from a different perspective on one of the historic boat tours.
3. Take a guided tour of Canterbury Cathedral, one of the oldest Christian structures in England, founded in 597 and rebuilt between 1070 and 1077 to admire the beautiful stained glass windows and stunning architecture.
4. Art lovers should head to the Turner Contemporary and the lovely 19th-century shell grotto in Margate on the Kent coast where you can walk through 70 feet of winding underground passages made up of over 4 million shells.
5. Those looking for a more Bohemian or free-spirited feel should head to Brighton or Hastings where you could enjoy first class traditional fish and chips (or amazing vegan versions), old English pubs and a real variety of excellent food.