Norfolk

Holiday in Norfolk
Norfolk is a beautiful part of the UK and an ideal place for a relaxing rural retreat or a beautiful beach holiday. The seaside town of Hunstanton, known affectionately as 'Sunny Hunny', is the only west-facing coastal resort in the east of Britain and famous for its striped cliffs. Enjoying the sun late into the evening, it has some of the most spectacular sunsets in the country. Norfolk has a variety of places of interest for culture, fun and active days out, from Norwich Castle Museum and Art Gallery to the Cathedral with a helter-skelter in its nave! And for wildlife don't miss the boat trips to see the local seal colony. Norfolk has a wonderful array of interesting holiday cottages, converted barns and other quirky holiday homes that make it a great place to stay for a holiday or a short break.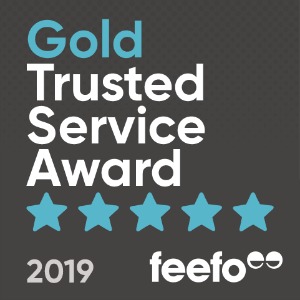 Norfolk Holiday Reviews
At Hunstanton Beach there is so much to do, from walking along the cliffside and finding fossils to pony rides, promenade walking, arcades, walking a bit further and finding the proper sand beach with great dunes... It's just great.
Cromer Pier has a wonderful show in EVERY way. Do not miss it! The music, costumes and talent were as good as it gets and is very suitable for all the family. We have been going every summer for several years to see both the shows and they just keep getting better and better.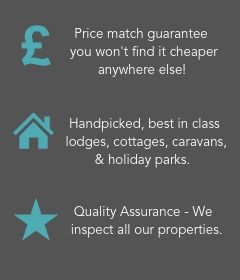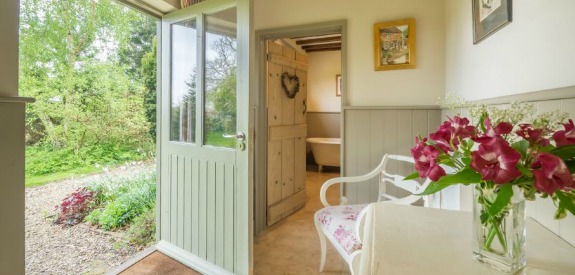 Holiday Cottages in Norfolk
An English countryside holiday demands a quintessentially English country cottage, and Norfolk is full of beautiful idyllic holiday cottages. Featured in Country Living Magazine, Stockman's Cottage in Foulsham is a perfectly rustic and stylish country cottage in a lovely rural setting with oak beams throughout and a traditional inglenook fireplace with a wood-burning stove.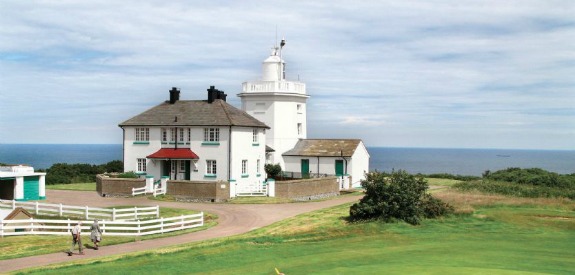 Quirky Holiday Homes in Norfolk
Norfolk is a great place for unusual holiday homes. Valonia, next to Cromer's iconic Georgian lighthouse, is a pretty cottage with a walled garden and glorious panoramic sea views. Ideally located just a short stroll along the coastal path or the beach to the seaside town of Cromer.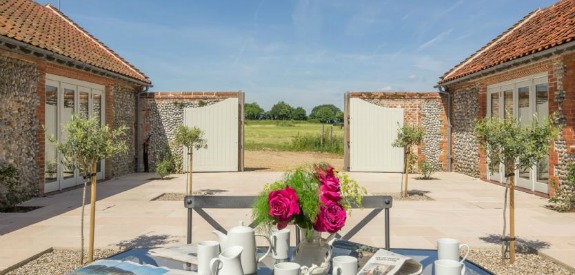 Stable and Barn Conversions
The Stable Yard is a spacious and sophisticated stable conversion with stylish contemporary interiors in Northrepps near Cromer. The single-level living space is light and airy with ground-source underfloor heating throughout and wonderful full-length French windows opening onto a large central enclosed courtyard that's perfect for dining outside.

About Norfolk
Hunstanton has an award-winning, sandy beach with safe, shallow water and traditional family seaside attractions. It also has some of the best conditions in the country for sailing, water skiing, windsurfing, kite-surfing and landboarding. Cromer is another traditional seaside resort with a sandy, family-friendly beach where you can try surfing and paddleboarding. Cromer celebrates its maritime heritage with the famous Cromer Carnival plus other events throughout the year including the Cromer & Sheringham Art & Literary Festival and Folk on the Pier. Famous for its pier and Pavilion Theatre, it has the UK's only remaining traditional end of the pier variety show which takes place in the Summer and Winter seasons. For shopping opportunities, nightlife and entertainment visit Norwich and King's Lynn, also famous for its maritime history.
5 Reasons to Holiday in Norfolk
1. The coastal town of Hunstanton has some of the best conditions in the UK for sailing, boating, canoeing and watersports.
2. Norfolk has the only west-facing coastal resort in the east of Britain, with an award-winning beach and spectacular sunsets.
3. North Norfolk is the best place to see the largest colony of seals and their pups, with their snowy white fur coats and big black eyes.
4. Norwich Cathedral has a spectacular 55ft-tall helter-skelter ride in its nave so you can enjoy a better view of the incredible ornate roof!
5. Norfolk and the Norfolk Broads were described by The Guardian as 'One of the most beautiful places on Earth.'