Welcome to our guide to the best places to visit in Dorset. From charming towns to country houses and sumptuous gardens to sandy beaches, discover the amazing places that make Dorset one of Britain's best-loved holiday destinations.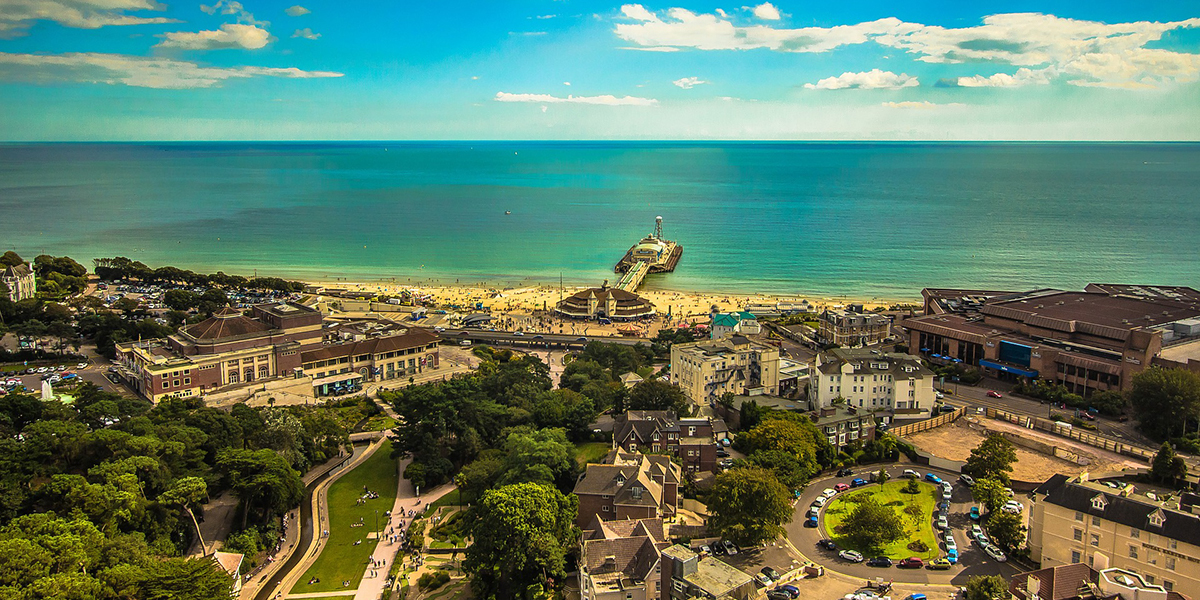 Bournemouth
The fashionable society of Victorian Britain began flocking to Bournemouth soon after the city was established in the early 1800s, drawn by its warm climate and miles of sandy beaches. Their wealth rubbed off on the local architecture, which is still visible in the city centre's period town villas and the celebrated gothic-revival turrets and arches of St. Peters Church. Today, in addition to the city's traditional draws, you'll find a thriving nightlife scene, a great selection of artisan shops, two piers, a fine art collection at the Art-Nouveau-villa-housed Russell-Cotes Gallery and the jovial atmosphere of one of Britain's happiest cities.
Jurassic Coast

The Jurassic Coast World Heritage Site includes Dorset's entire western coastline and is one of the best places to visit in Dorset if you happen to be a lover of natural beauty. 185 million years of natural history has been preserved in its limestone cliffs and its beaches are some of the best fossil hunting grounds in the country. The Jurassic Coast is also stunningly beautiful. Two of its magnificent must-see highlights are Durdle Door, an awesome rocky sea-arch that extends out from a secluded sandy bay, and the perfectly seashell-shaped Lulworth Cove. 
Corfe Castle

You'd be hard-pressed to find romantic ruins more spectacular than those of the hilltop draped walls, towers and turrets of Corfe Castle. Over its 1,000-year history, this battle-scarred fortress has been a stronghold, a royal palace and a family home. Visit to learn about the tales of treachery that were crucial turning points in its story, explore its secret places and take in the amazing views it commands over the Isle of Purbeck. 
Dorchester

Dorset's county town is a historic market town that straddles the banks of the River Frome. With almost 300 listed buildings, Dorchester is packed with history that overspills into the surrounding countryside where it takes the form of grand old houses such as Athelhampton and Kingston Maurward. The town's bustling nightlife and shopping scenes centre around the recently regenerated Brewery Square. Dorchester is one of the best places to visit in Dorset for lovers of literature. It was here that Thomas Hardy lived most of his life and wrote many of his classic works, including Far From the Madding Crowd. His former cottage and the mansion he moved into in later life are now two of Dorchester's most popular visitor attractions.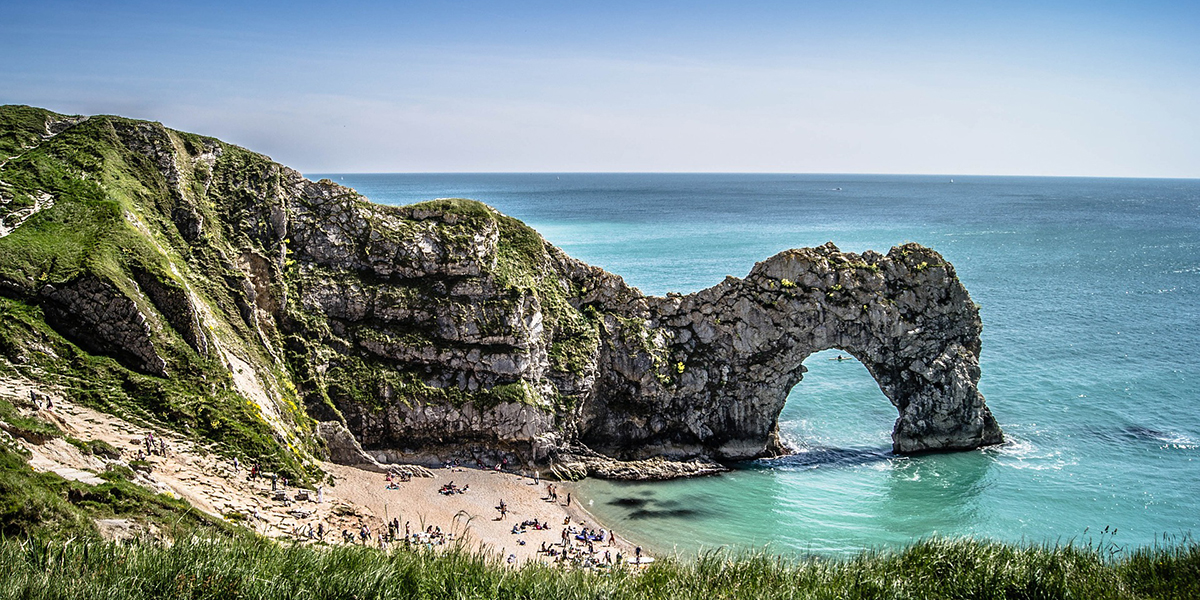 Compton Acres
Explore one of England's finest privately owned gardens. Founded in 1920, Poole's Compton Acres consists of five sub-gardens: the fountain and classical statue adorned Italian Garden, the winding forest path crossed and waterfall studded Wooded Valley, the alpine flora speckled Rock and Water Garden, the purple-hued Heather Garden and the elegant Japanese garden. After taking in these horticultural delights, you can treat yourself to refreshments from the Café and Tearooms. 
The Old Harry Rocks

The Old Harry Rocks are three tall chalk rock formations that jut from the sea off the headland between Studland and Swanage. According to local lore, the rocks are said to be named after an infamous pirate from Poole. They are another natural treasure of the Jurassic Coast, marking its far easterly point, and a popular feature on the South West Coast Path.
The Tank Museum

If you're into history or vehicles – and especially if you like both – one of the best things to do in Dorset is to go to see what is widely considered the world's best collection of tanks. The Tank Museum includes a rare surviving example of the first tank ever built, a comprehensive selection of the tanks that thundered across the battlefields of WW1, WW2 and the Cold War, and an exhibition of present-day armoured vehicles. 
Bridport

Bridport combines the charm of a market town nestled within rolling hills and the sleepy peace of a quaint fishing village. Browse its independent shops, take in the views from its limestone cliffs, explore its little harbour, relax on its sandy beach then unwind in one of its local pubs or restaurants to round off a perfect day's visit. Bridport is also a renowned fossil hunting hotspot. 
Where to Stay in Dorset

Choose from an old converted schoolhouse, a lakeside barn, a traditional thatched cottage and a huge range of other fantastic holiday homes in Dorset.